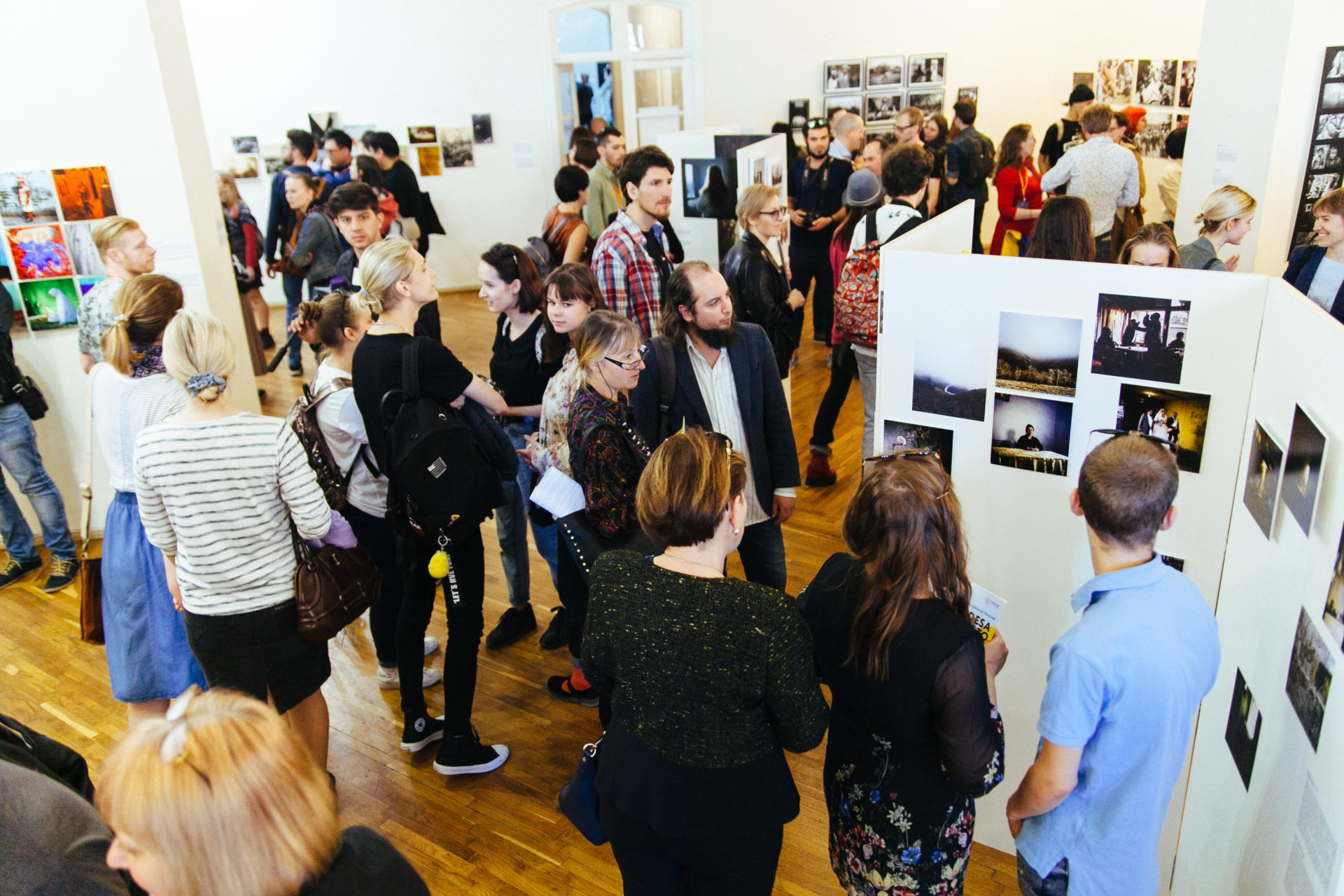 Odesa Photo Days 2018: as it was
From 25 to 29 April, the festival was attended by about three hundred photographers, curators and researchers of contemporary culture from Ukraine, Netherlands, Hungary, South Korea, USA, Germany, France, Greece, Armenia, Austria, Russia, Spain. Ukrainian and foreign photographers participated in the educational program: workshops, portfolio-review, lectures by Tigran Amiryan (Armenia), Panagiotis Paputsis (Greece), Alec Sota (USA).
We thank who was with us at Odesa Photo Days 2018: who provided their works and mounted exhibitions, shared their knowledge and looked for some advices, supported and criticized, drank wine and danced, photographed and went to the sea, were curious and interesting to the world, were not afraid to go where "Off limits" is written.
The main exposition in Odesa Literary Museum has 29 photo series of authors from 19 countries and is open for viewing by May 15. The exhibition "Cafe Lemitz" of the Swedish classic Anders Petersen  is in the  NT Art  gallery until May 20. Four other exhibitions of authors from England, France, Argentina and South Korea are shown in 4City lecture (until May 17), the theater space TEO, Urban Music Hall (until May 15) and the Mezzanine Hotel's courtyard (until May 20).
"This year we succeeded to expand the program significantly: it was the first time that we held an international competition for participation in the main exhibition, opened more exhibitions. Also, young audience was attracted to the festival for the first time – we have held a photo competition among Ukrainian teenagers and showed the work of finalists to the international audience. Full halls on all events and encouraging feedback from colleagues and partners give us the feeling that we are moving in the right direction" – director of the festival Kateryna Radchenko says.
The 4th International Photo Festival Odesa Photo Days was held due to volunteer work of the team and support of local, all-ukrainian national and international partners. The partners of "Off limits" exposition are: Department of Culture, Nationalities, Religions and Protection of Objects of the Cultural Heritage of the OSA, Odesa Literary Museum, RedZet publishing house, Fujifilm Ukraine company. The exhibition of Anders Petersen is supported by the Embassy of Sweden in Ukraine and the Swedish Institute; Project coordinator in Ukraine – RedZet publishing house.
The Odesa Photo Days team, headed by curator Kateryna Radchenko, thanks all partner locations, private companies, government agencies, educational and cultural organizations, due to which the festival takes place.
To be continued…

Annual Intro
From 2018, festivals in two countries will begin their own history separately. For three years, we partnered with each other to create a quality product. At the end of 2017, talented, self-sufficient teams has formed in each of the cities, who will develop special formats and programs that are relevant for their countries.