Odesa Photo Days Festival 2021 book review registration is now open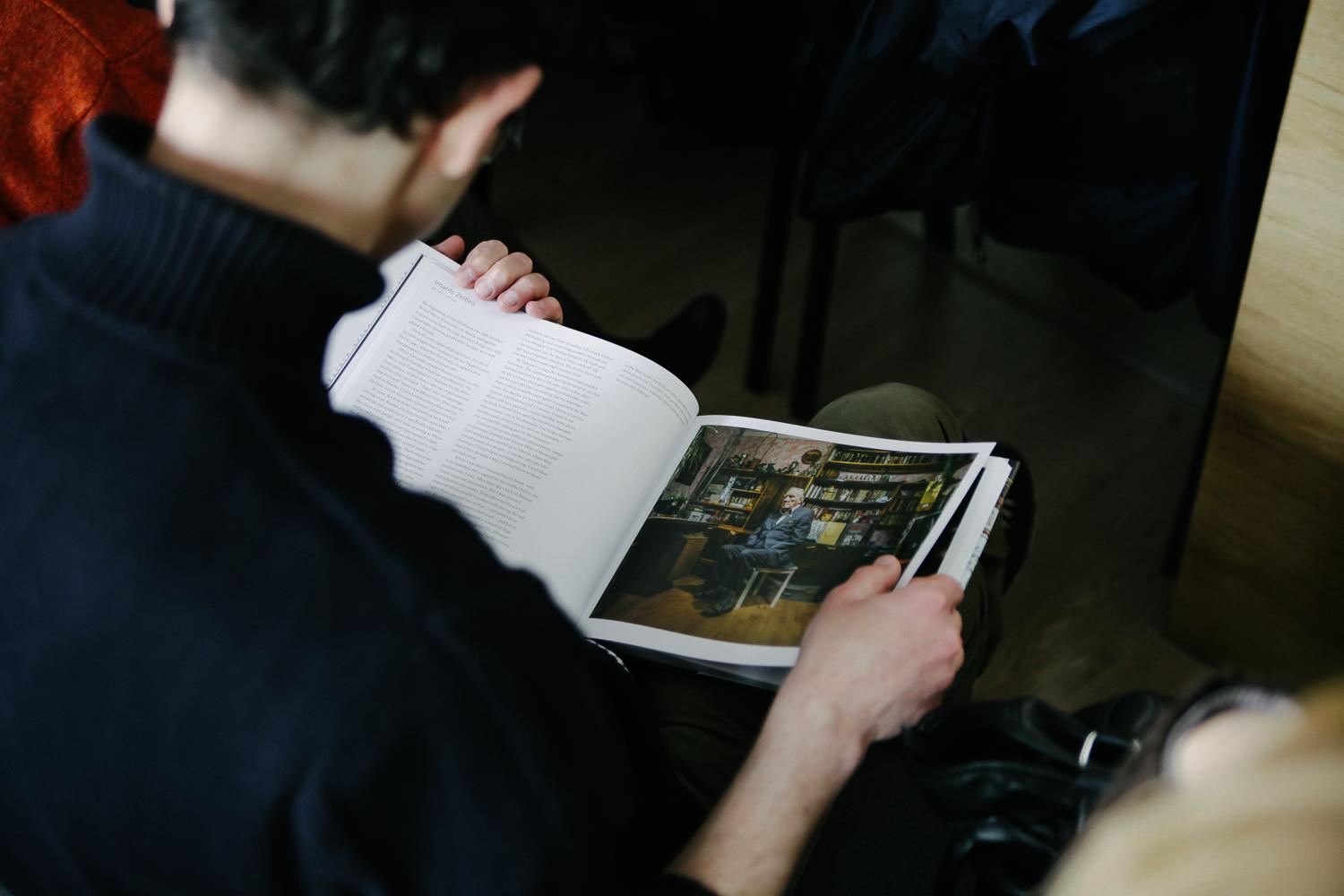 Professional book review will be conducted as a part of Odesa Photo Days 2021 on May 23. You can show either a finished book, book proof or draft and get qualified feedback from publishers and artists that have broad experience of photo book making.
Not by coincidence that we have chosen this format of event for this year's festival as 2020 witnessed a real boom in photo book making. Which is obvious as the international festivals are in question, galleries and museums are closed for months. Thus publishing a photo book is an alternative way to present your project in these uncertain circumstances.
If you are considering making your own photo book but don't know where to start; if you have the material but still need to develop the form of design; if your book is ready but you do not know what to do next – this is your possibility to talk to experts, find out their personal experience, get an advice of those who have already walked this way of book publishing.
THE REVIEWERS:
Maryna Brodovska — Ukrainian artist. Studied at Viktor Marushchenko School of Photography (Conceptual Photography course by Roman Pyatkovka) and at Bird in Flight School. Author of photography and multimedia projects, art and photo books. In 2020 was the finalist of Aperture Photo Book Awards, Kassel Dummy Awards and IPA with her book My Dear Vira. Photography book Who you want to be when you grow up will be published in 2021 in 2 languages.
Yura Kolomiets — photographer and artist who uses photography practice in his works. Lives and works in Kyiv, Ukraine. In 2020 was shortlisted for MACK First Book Award with his book What is the corner looking at? Personal projects were published in GUP, Der Greif, FK Magazine. Took part in international exhibitions in Latvia, Poland, Ukraine. His work focuses on social landscape and themes connected with personal social responsibility.
Sergey Melnitchenko — Founder and curator of MYPH, photography school & gallery. Member of UPHA – Ukrainian Photographic Alternative. Winner of Ukrainian and international contests, in particular Leica Oskar Barnack Award Newcomer 2017 (Berlin). Shortlisted at Krakow Photomonth 2013 and Pinchuk Art Centre Prize 2015. Participant of Paris Photo, Volta Art Fair, Photo L.A., Photo Basel. Nomination on Foam Paul Huf Award. Has published 9 books in Ukraine, France, German and Italy.
Mikhail Palinchak — documentary and street photographer, co-founder and moderator of Ukrainian street photography group, founder of Untitled online platform. Has been photographing since 2008. Official photographer of V President of Ukraine (2014-2019). Member of independent group of Ukrainian photographers UPHA since 2012 and of Ukrainian Association of Professional Photographers UAPP since 2014. Independently published two photo books: Maidan Faces (hand-made, limited edition of 10 copies) and Anamnesis.
To register for book review please fill the form and pay UAH 400 (~EUR 12) registration fee for a talk with one reviewer. You will receive payment details with the email confirming registration. You can register till 19 May 2021 23:59.
Venue will be informed to the participants who timely register and pay the registration fee. In case offline review is impossible due to the quarantine restrictions, the meetings of registered participants with the reviewers will be held online.
Photo by Oleg Sinkov, photo books presentations during Odesa Photo Days 2017.