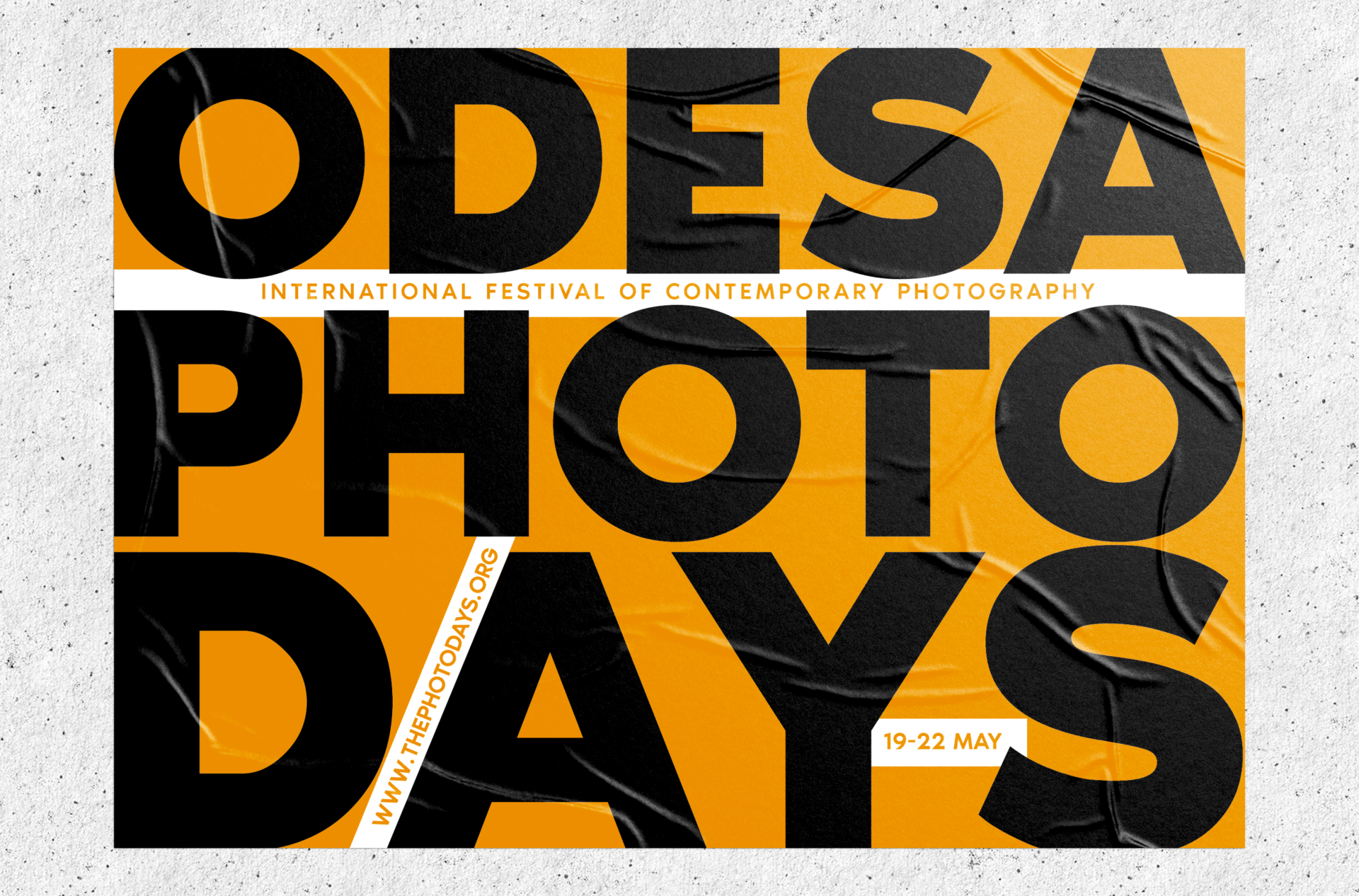 About The Festival 2022
With a Chance of Precipitation
UPD: Odesa Photo Days 2022 canceled due to a full-scale war russia started against Ukraine. More news about our activities during the war you can find on the website as well as on official festival's Facebook and Instagram pages.
***
Odesa Photo Days International Festival of Contemporary Photography was founded in 2015. We came up with the idea in 2014 – the year the war in Ukraine started, accompanied by the outbreak of propaganda and media manipulation. For eight years, we have existed alongside: the festival and the war, the war and the festival. We believe that our mission is to develop and strengthen the field in which we are competent: engagement in the cultural advocacy of Ukrainian photography in the world and building up platforms for dialogue. Throughout these years, we have worked under total uncertainty: we fought for quality content with a lack of funding; in a matter of days we adjusted the offline program to the online format during the pandemic; we changed the dates at the very last minute to make live meetings and offline exhibitions possible; we adapted and moved on.
In January, we had to reconsider the concept of this year's festival again, as Russia's military aggression against Ukraine took on new vigour. Today we don't know what tomorrow will bring. Uncertainty has become a permanent daily routine while planning is next to impossible. 
At the same time, we don't hope that one day all threats will disappear. Therefore, we continue to work for the Odesa Photo Days to take place on May 19-22, 2022 in Odesa. We don't know whether foreign guests will come this year, but we continue to negotiate.  We cannot guarantee a big international event as we ourselves are trapped in this situation. But this is the moment when we need to unite and conduct the festival. This year, one can expect small cosy events, lectures, photo screenings that we hope will bring us closer to each other. We are preparing, but we know that any forecasts may be inaccurate or variable. 
Save the dates and look forward to the news.
Videos from the previous festivals
2021 / Odesa, Ukraine
2019 / Odesa, Ukraine
2018 / Odesa, Ukraine
2017 / Batumi, Georgia
2017 / Odesa, Ukraine
2016 / Odesa, Ukraine
2015 / Odesa, Ukraine
2015 / Batumi, Georgia