Odesa Photo Days join forces with The Diagonal network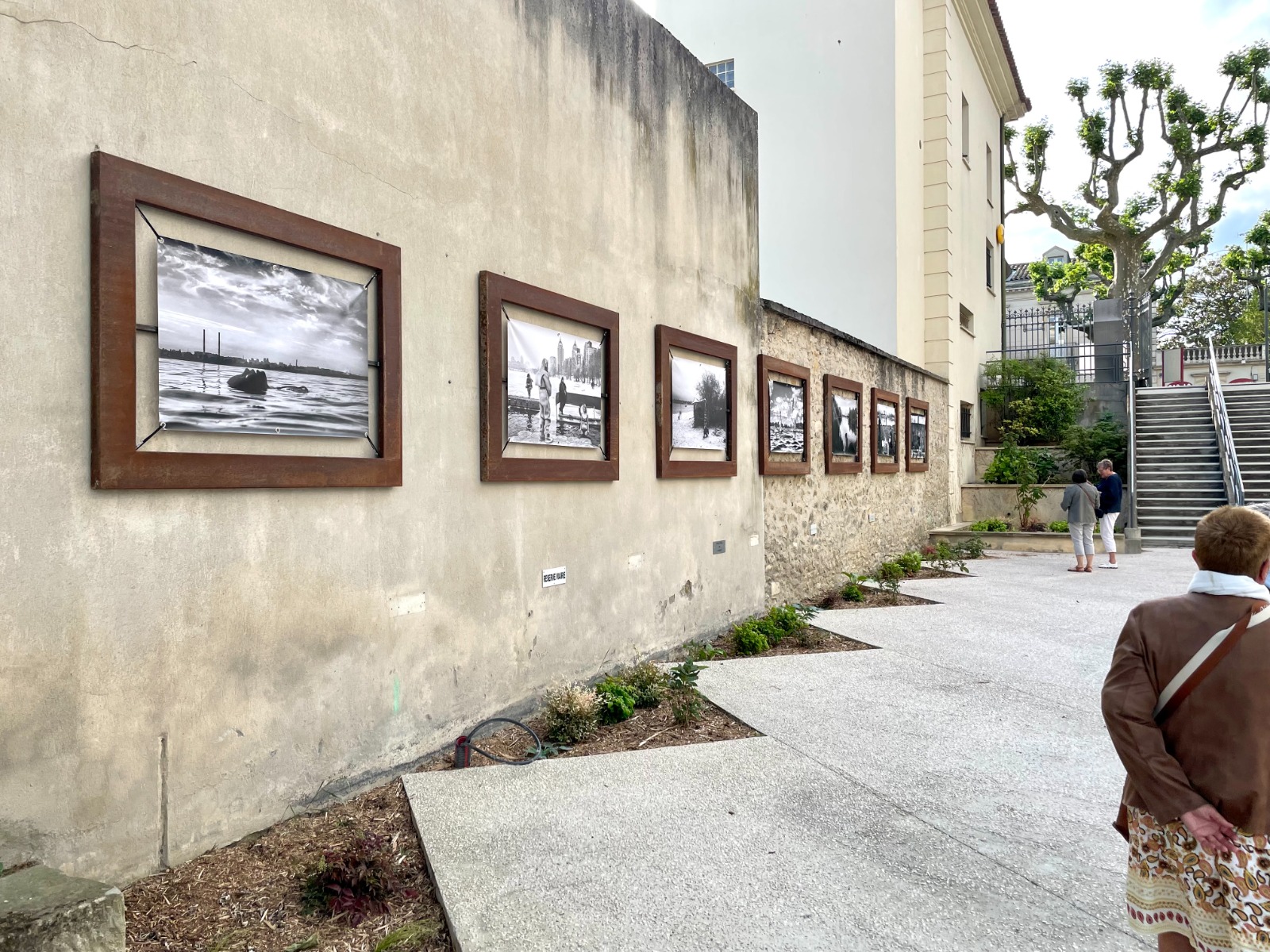 To defend the values ​​of democracy, freedom of expression and peace, the Diagonal Network, its members and in partnership with Kateryna Radchenko, founder and director of the Odesa Photo Days Festival, together offer a cycle of exhibitions and meetings highlighting, from April 29 until the end of 2023, the Ukrainian artistic and photographic scene.
"Since its creation, the network has been committed to building society, to relaying the words of everyone. Today, we want to mobilize with Ukrainian and Ukrainian artists, photographers and cultural operators, by collectively imagining spaces for free thought and support. The situation is unthinkable and we know many and many photographers engaged on the spot, resisting with their weapon which consists in making images and documenting reality", — the Diagonal statement said.
The support program "Stand With Ukraine" is led by Réseau Diagonal with the support of the Ministry of Culture of France and the French Institute.
About Diagonal Network
Founded in 2009, the Diagonal Network is the only network in France that brings together production and distribution organisations dedicated to photography. It is involved in structuring photographic creative work and  supports the professionalisation of photographic artists through a commitment to a nationwide development of artistic and cultural education. 26 structure's members spread over 10 regions and 22 departments in France.
Calendar of events of "Stand With Ukraine" program in France, Spring-Summer 2022
April 29, 2022
Online Presentation by Kateryna Radchenko and Oksana Parafeniuk as part of the International Meetings of Young Photography at Villa Pérochon in Niort.
May 13 — September 17, 2022
The exhibition «Tell them about battles, meteors, and eggplant caviar» in Stimultania exhibition space (Strasbourg, France). It features seven Ukrainian photographers:
Alex Blanco, Maxim Dondyuk, Yana Kononova, Olga Kukush, Oksana Nevmerzhytska, Elena Subach, Daria Svertilova.
Curated by Stimultania Photographie, in collaboration with Claude Cahun Center and Carré D'art Gallery.
The exhibition «Tell them about battles, meteors, and eggplant caviar» also will be shown:
At Le Carré D'art, Cultural Center Pôle Sud, Chartres-De-Bretagne — from January 20 to March 4, 2023
At Claude Cahun Center, Nantes — from May to June 2023
Four exhibitions under auspieces of Graph CMI Association
In Aude department, Occitanie region in the Southern part of France, the GRAPh has initiated the programming of four exhibitions in four municipalities, on the artistic proposal by Kateryna Radchenko, director of Odesa Photo Days.
May 23 – August 15, 2022
Open air exhibition "Calm Waters" by Andriy Lomakin
Castelnaudary (Jardins de la Mairie)
May 24 – August 31, 2022
Open air exhibition "New Hybrid Deportation" by Alina Smutko
Bram (Square Simon)
July 1 – August 26, 2022
Exhibition «Cherkasy, Kyiv, Street Portraits» by Igor Efimov 
Carcassonne, la Maison de la Région
June 15 – September 10, 2022
Exhibition "Grandmothers" by Elena Subach
Capendu, Chai – Cultural Space of Capendu
Les femmes s'exposent Festival
Opening — June 8
The exhibition "The life before" by Oksana Parafeniuk
Houlgate, Normandy
The Foreboding Landscape exhibition
June 7-8
Palais de Tokyo, Paris
In the frame of The Parliament of Photography.
Artists: Viacheslav Poliakov, Oleksandr Navrotskyi, Alina Smutko, Xenia Petrovska, Valerii Veduta, Polina Polikarpova, Olia Koval, Vitalik Galanzha, Anna Pylypyuk & Volodymyr Shypotilnykov, Elena Subach
Curator : Kateryna Radchenko
The images by 11 Ukrainian artists made before the full-scale war started, evoke various aspects of life in Ukraine, oscillating between attachment to the homeland and the political and psychological anxiety caused by the neighbouring power. Still marked by a history of tragedy and forced migration, Ukraine has nevertheless reaffirmed its identity, which is made up of a variety of traditions, origins and aspirations.
As part of the programme of support for Ukraine run by the Diagonal network with the support of the Ministry of Culture and the French Institute. The exhibition Foreboding Landscape was supported by Picto and Encadrement Flamant.
Exhibition "Body as a Propaganda"
Opening – 1 July
Nimes
Artists: Roman Pyatkovka, Mykhaylo Palinchak, Sergiy Melnichenko, Mila Teshaieva, Sasha Kurmaz, Valeriy Miloserdov.
Curator: Kateryna Radchenko
Body and corporality have always represented social and cultural processes taking place in a particular historical period. The focus of the research, presented in the exhibition, is to draw parallels between the 20th and the 21st centuries and to discover visual connections and influences. Collected visual materials include items such as archival photographs, vernacular photography from private family albums, photo books, and series created by six contemporary Ukrainian authors.
***
The collaboration with the Diagonal Network is extremely important for Odesa Photo Days to support Ukrainian photographers during the war and show the stories from Ukraine. Thanks to the Diagonal's dedicated work more and more events are planned till the end of 2022 and the whole 2023. We will keep you informed about further joint activities.
Cover photo: Andriy Lomakin, Calm Waters series.