Evening photo screenings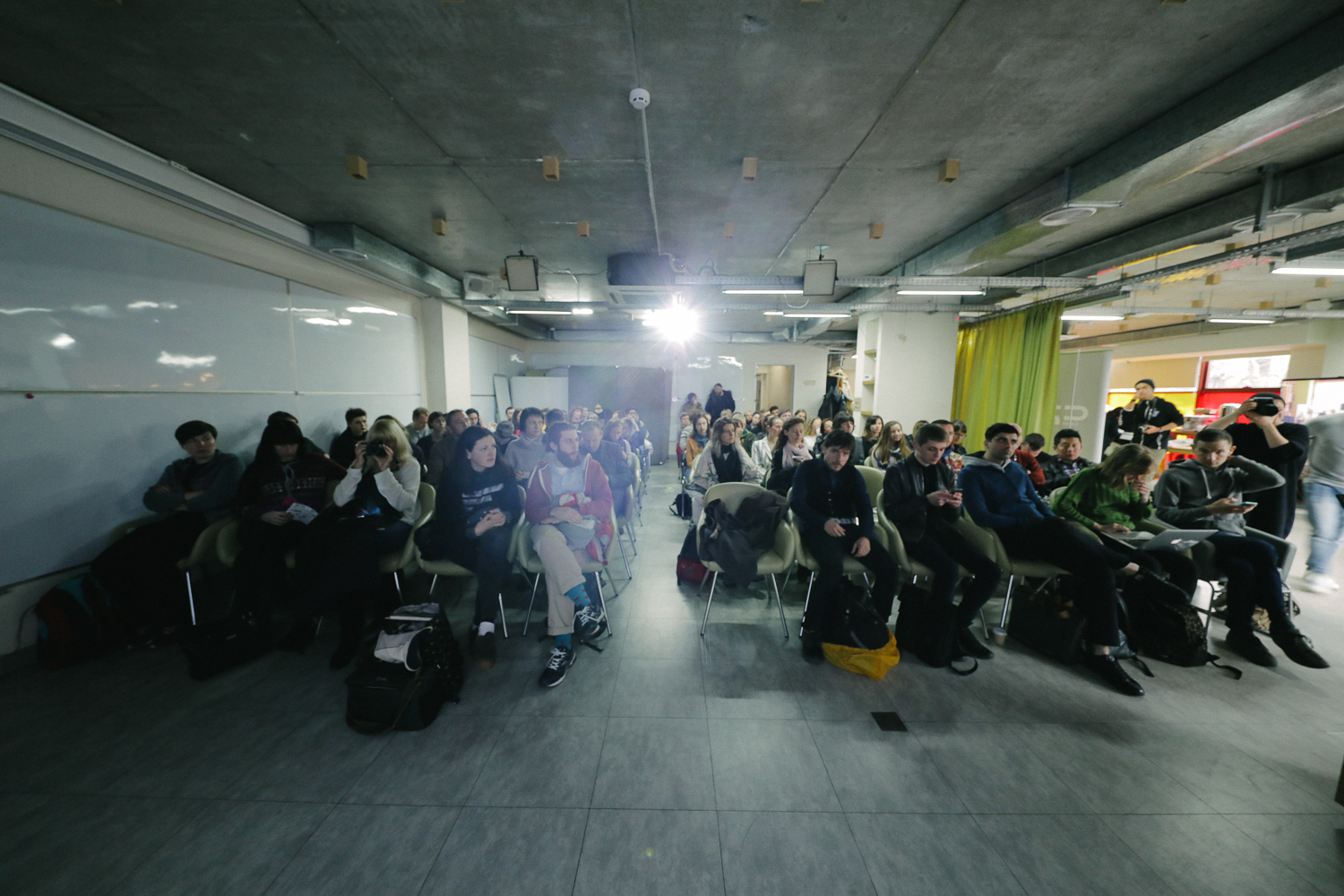 Materials provided by partner festivals and organizations: Contemporary African Photography Prize, Finnish Photography Museum, Photolux Festival, LensCulture, The Panorama of Portuguese Contemporary Photography.
April 26, Thursday
Evening photo screenings from Portugal
Curator — Rui Prata
The Panorama of Portuguese Contemporary Photography incorporates the most active artists and aims to highlight the current trends of photography in Portugal.
Once the universe of photography is expanded to a vast territory, becomes complex to establish a real narrative, among a vast number of authors. We established six distinct chapters we think have designed an understandable sequence with tangential connections whenever possible.
For several reasons the universe and of Portuguese photography market is extremely limited, either by the absence of a structured policy from the cultural institutions, or by a limited number of collectors, public or private.
"When preparing this audiovisual, we realized that there is a strong tendency towards the representation of the landscape and spaces that is evidenced in three chapters titled Anatomy's landscape, Interior Places and Distant Horizons. We do not have an objective theory to explain this phenomenon, but there is probably a connection to the very location of the territory and the nature of being Portuguese".
At Contemporary phantasies we put together a group of authors that approach the documentary in different strands that expand from the appropriation to the scouring of marginal lives.
Probabaly, on account cultural heritage, the feminist expression has always been rather timid in Portugal. At the time of the explosion of feminism in the late sixties, our country was under a regime of repression and the few creative attitudes were contained which even led to the emigration of some artists. In the chapter Borders of Genre we realize some of the most significant examples of this sort in our country.
Time and space of the screening
19.30 TEO: theater space, Voennyi lane., 18)

April 27,  Friday
Evening photo screenings  from Africa and about Africa.
Curator — Benjamin Füglister

The CAP Prize is the Contemporary African Photography Prize and is awarded annually since 2012 to five photographic portfolios that engage with the African continent or its diaspora. The slide shows present the five awarded works from the CAP Prize 2017 (7 Mins. 21 secs) and show a retrospective of all 25 winners from 2012 to 2015. The call to the CAP Prize 2019 will be open from 7 November 2018 until 7 February 2019. – www.capprize.com
Time and space of the screening
19.00 Kircha,  Novoselskogo St., 68
April 28 , Saturday
Evening screenings of Future Photo Days contest's results for young people and 2017 best photos of LensCulture.
Future Photo Days is the first allukrainian photo contest for teens within the framework of the Festival. As a result, we received 54 applications from 30 cities and towns of Ukraine. Only 14 authors were selected among them who will show their works during the main program of the International Festival Odesa Photo Days 2018.

LensCulture is a global community of photographers, artists and photo industry professionals.  As one of the world's largest online destinations for discovering contemporary photography, LensCulture  also provides some of the best opportunities for global exposure, international recognition, on-going learning and creative development. LensCulture offers a suite of professional tools designed to help photographers and artists launch their careers, advance their skills, and expand their audience. A platform for photographers and artists of all levels, LensCulture  is committed to inspiring and empowering its growing audience of over 2 million, spread across 145 countries and in 15 languages around the world.
Time and space of the screening
19.00 Odesa Regional Puppet Theater, Pastera St., 15

April 29, Sunday
Evening photo screenings of Nordic Contemporary Photography and  Photolux Festival.

Nordic Contemporary Photography
Curated by Elina Heikka and Anna-Kaisa Rastenberger / the Finnish Museum of Photography
In collaboration with Ingrid Fisher Jonge / Brandts Museet for fotokunst (Odense, DK), Gunilla Muhr / Centrum för Fotografi (Stockholm, SE), Stephanie von Spreter / Fotogalleriet (Oslo, NO), Ingrid Nilsson / Preus Museum (Horten, NO), Anna Tellgren / Moderna Museet (Stockholm, SE), María Karen Sigurðardóttir / Reykjavik Museum of Photography (IS).

Photolux Festival is the International Biennial of Photography that takes place in Lucca since 2011: over three weeks the festival animates the fascinating historical centre with several events such as portfolios lectures, workshops, seminars, projections, awards.
The Festival has started in 2005 as a photography and video art festival with the name of Lucca Photo Fest. In 2012, aiming to improving the quality, it has been turned into a biennial event and changed the name in Photolux Festival (PHOTO LUcca eXhibitions). Concept and goals remained the same: with its energetic and innovative outlook, PHOTOLUX aspires to be a crossroads of exchange for renowned masters, experts and photography lovers, while also shedding light on new and emerging talents, as well as cutting edge artistic practices.

FB: https://www.facebook.com/PhotoluxFestival/
INSTAGRAM: https://www.instagram.com/photoluxfest/
TWITTER: https://twitter.com/PhotoluxFest?lang=it
Time and space of the screening
19.30 TEO: theater space, Voennyi lane., 18)