Female Ukrainian Photographers // Results 2021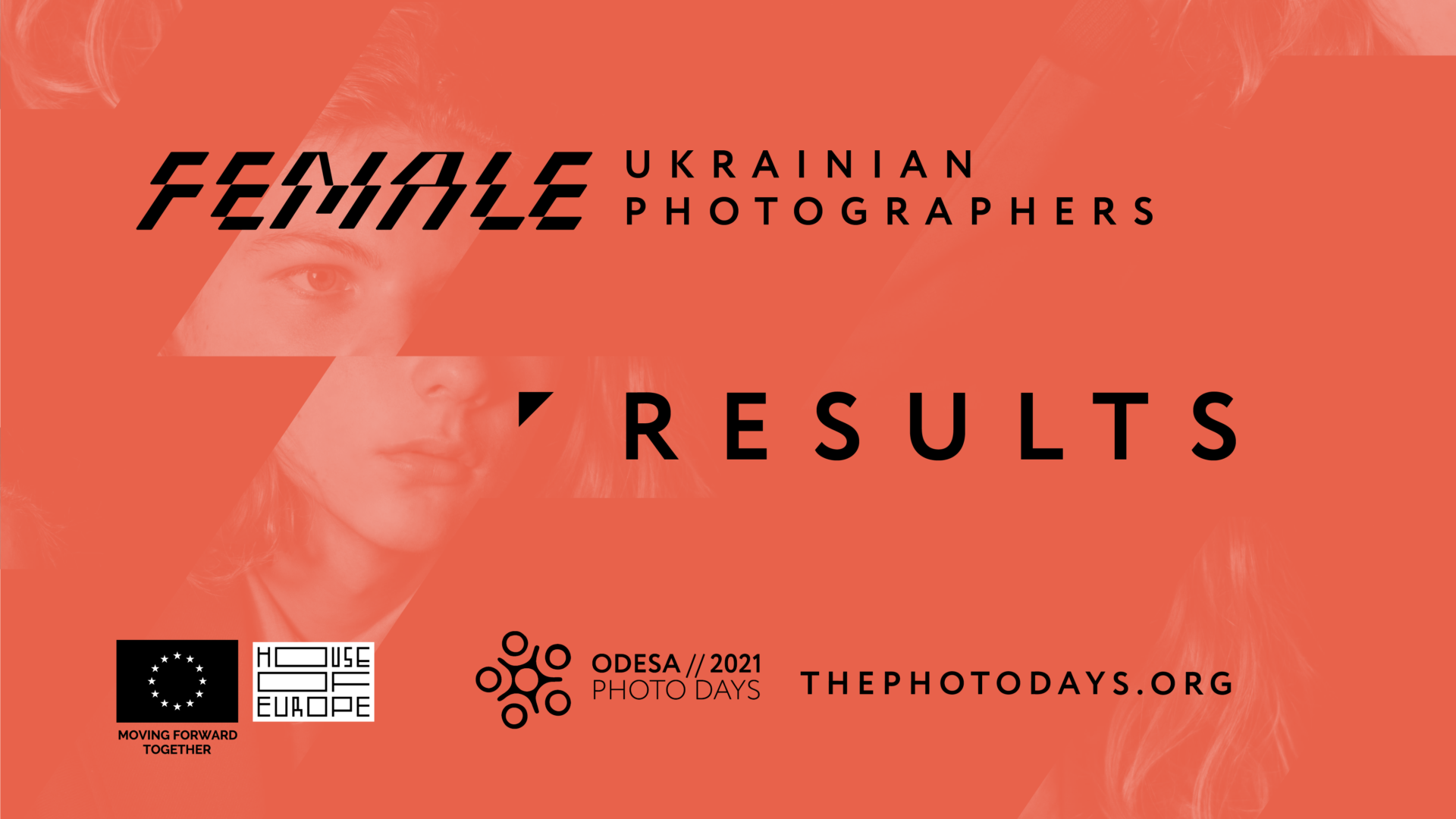 This year's Odesa Photo Days Festival conducts Female Ukrainian Photographers open call. Its goal is to give a voice to women: to show what they shoot, what they care about, how they shape stories and visual messages, and to use these examples to trace how contemporary photography develops in Ukraine.
We received 217 applications from 30 cities and 8 other countries. The series of 31 authors were shortlisted and will be featured on the evening screening at Odesa Photo Days 2021 on April 22-25, and at Bristol Photo Festival. 
"Even at the stage of the announcement it became obvious that holding this open call is important and in demand. The number and quality of applications confirmed this point — we saw that Ukrainian female artists have a distinct view on very different and relevant issues: from the research of a corporeality to mental health and quarantine. Not all applied series got to the final list, but we will keep in touch with interesting authors", — said Kateryna Radchenko, curator of the contest and Odesa Photo Days Festival.
So, the list of selected authors:
Oksana Parafeniuk 

Alina Smutko

Oksana Nevmerzhytska

Olena Shved

Krystyna

Sahirova

Morozova Olena

Olia Koval 

Lia Dostlieva

Rita Niki

Kateryna Doroshyna

Maryna Shtanko 

Olga Zarko 

Sofiia Chotyrbok

Xenia Petrovskaya

Polina Polikarpova

Iryna Yeroshko 

Daria Svertilova

Liza Gasyuk

Yulia Kysil

Maryna Masel

Olga Kukush

Svitlana Levchenko

Olga Chekaryeva

Natali Agryzkova

Maryna Brodovska

Eva Dzhyshyashvili

Ira Lupu

Yana Kononova

Nastya Didenko 

Daryna Berdynskykh

Alex Blanco
Congratulations to the finalists and thanks to all authors who sent us their portfolios for the trust — your stories are important and valuable.
The creation of the final video for the evening screening at Odesa Photo Days Festival 2021 and other international festivals is supported by the European Union under the House of Europe programme.