The lectures during Odesa Photo Days 2019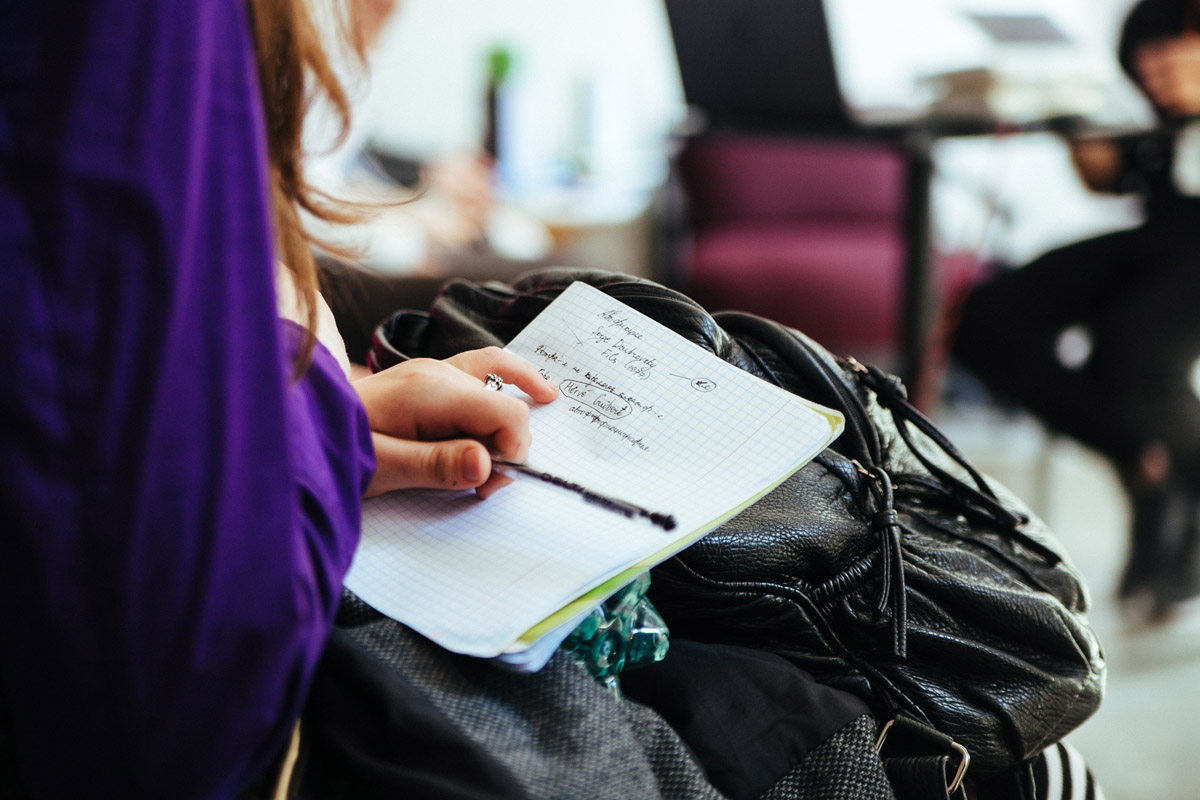 As usual the international photo festival Odesa Photo Days focuses on the educational program for photographers. This year 4 experts of contemporary art photography will give lectures in Odesa from 17 till 21 of April. The entrance is free.
History and Practice of Cameraless Photography or Abstract Imprints of a Concrete Reality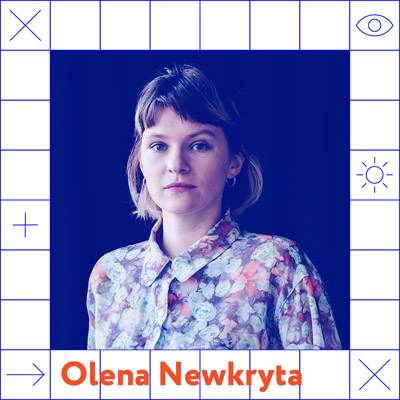 Lecture is supported by Austrian Culture Forum within the frame of The bilateral Cultural Year Ukraine-Austria.
The lecture focuses on the practice of cameraless photography — not only by characterizing its technical aspects and outlining the historical development of that practice, but also emphasizing its importance in the artistic field.
Starting with the first photographic images the lecture will lead you through a different history of the medium. A history of photographic images that do not represent reality and do not want to capture the "real" through the lens of a camera but rather search for images within the photographic materiality itself.
Light reflections, shadow plays, fleeting images, experiments.
Looking at photograms by Moholy-Nagy and Marta Hoepffner, at abstract pictures of James Welling, at contemporary installations by F&D Cartier and at many, many more we will think about different possibilities that the light-sensitive material embraces. During the lecture, we will consider photography as an imprint, as organic material, as a storage of various traces. We will dive into the strange and abstract images that were created by different photographers and artists in the last 200 years and will try to see what other views on "reality" they can offer us. It will be an image-based journey through the mentioned topics.
Bio
Olena Newkryta studied photography at the University of Applied Arts Vienna and at the Gerrit Rietveld Academy in Amsterdam and finished her master degree in 2017.
Her works were awarded with several prizes and grants (Grant of the BMBWF,Prize of the Lentos Museum Art-Friends,Award of the Kunsthalle Wien) and were shown in various national and international exhibitions (Fotogalerie Wien, Kunsthalle Wien, Salzburger Kunstverein, Lentos Kunstmuseum, Organhaus Chongqing) as well as screenings (Crossing Europe Filmfestival, Ursula Blickle Kino Vienna, WORM Rotterdam, TIE Festival USA).
Newkryta's cross-media works — whether photography, video or installation — investigate how current social processes manifest themselves in material and surfaces and how the topic of visibility — as a political category — can be artistically addressed.
Contemporary Art Photography in Austria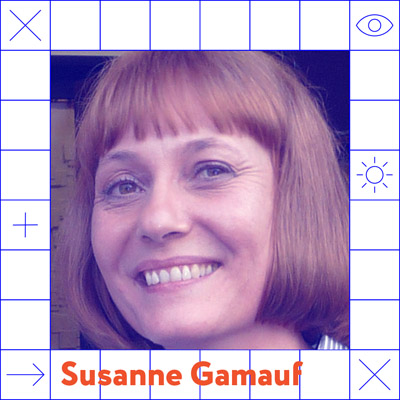 Lecture is supported by Austrian Culture Forum within the frame of The bilateral Cultural Year Ukraine-Austria.
The lecture will give an insight into the relatively young history of art photography in Austria and will touch on the reasons for the founding of the photo gallery pioniers in the late 1970s and early 1980s: Camera Austria in Graz, Fotohof in Salzburg, Galerie Faber and Fotogalerie Wien in Vienna, which all had been founded by artists.
23 years ago, Fotogalerie Wien established an exhibition series called WERKSCHAU (SHOWCASE) – retrospective shows, which presented and still present the most important Austrian artists who have significantly contributed to the development of art photography in Austria.
Susanne Gamauf will pick 7 artists and art-duos from this WERKSCHAU series, talk about their works and concepts, show images of their works and presentation at Fotogalerie Wien and offer a theoretical and conceptual as well as an aesthetic approach to the selected positions.
Bio
Susanne Gamauf is the head of Fotogalerie Wien since 1985. She has a rich and long history of curating and administrating exhibitions for the Fotogalerie Wien and other major exhibitions in Austria and abroad; invited expert as reviewer and juror at numerous photo festivals and photo competitions.
She has had a great number of international solo and group exhibitions; postgraduate grants from the BMUKK (Ministry of Arts) for Paris, Rome and New York. She received her arts degree from the University of Applied Arts Vienna (Oswald Oberhuber – graphics, photography).
She is interested in art photography with all its multifaceted aspects and is open minded for pan-media practices. As reviewer, she's always looking for young talents and thematics Fotogalerie Wien will focus on in the future and likes to share her experiences with others.
A Personal Journey in Photography: Stratos Kalafatis, 1983-2019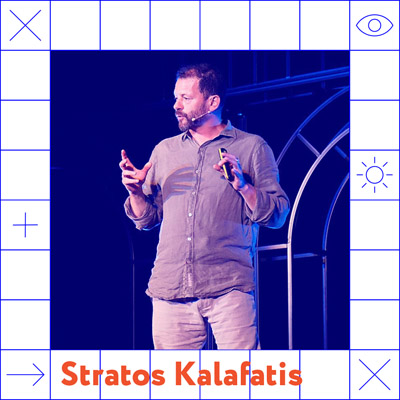 Lecture is supported by The Branch of the Hellenic Foundation for Culture in Odesa.
After 35 years of experience in the field of photography, Stratos Kalafatis will be holding a lecture discussing the development of his work and photography itself. A lecture from the first black and white pictures to medium format and colour images to the digital age. Issues pertaining to the use of narrative in photography as well as the management of a photographic project in publications and exhibitions.
Bio
Stratos Kalafatis is a Greek photographer who lives in Thessaloniki, where he and Lia Nalbantidou have created Studiotessera, a photography platform. He has completed the following works, which are available from Agra publications: Archetypal Images(1999), Omonoia 2000 – A journey to the heart of Athens, with texts by Philippos Philippou (2000), Journal 1998-2002 (2004), Athos / The colours of faith (2014), Archipelago (2017). He is represented by the Bernier / Eliades gallery.
Photography and The Market — A Short Guide For Artists and Collectors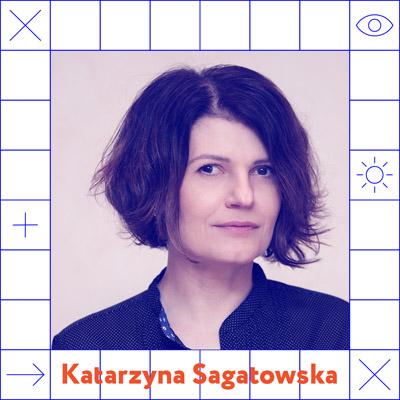 Lecture is supported by Adam Mickiewicz Institute.
Photography art market has been developing in Poland since ca. 2003. In the Western world its real beginning is often marked with the legendary auction of Sidney Strober Collection back in 1970 in New York at Parke-Bernet auction house. Photography, as any other medium, has its own specific features including techniques, signing and editions which create a certain standards and ways of communications.
A lecture is meant for both – artists who want to function professionally on the art photography market and collectors who want to understand the medium and start collecting prints. Katarzyna Sagatowska will talk about what you need to know to prepare your works for the market. Also what is important to start buying photos. How much does it really cost? Which artists to choose? Where to find their work? What to pay attention to when purchasing prints? Are few photos already a collection?
Bio
Katarzyna Sagatowska — Polish curator, photographer, lecturer and organizer of art events, as well as promoter of collecting photography in Poland. She was in charge of the Collector's Photography (Fotografia Kolekcjonerska) project – working as a curator and coordinator of exhibitions and auctions of distinguished Polish artists' photographs (2010–2017). Co-author of the We Are All Photographers series. Scholar of the Ministry of Culture and National Heritage and the City of Warsaw. Jury member in such contests as BZ WBK Press Foto, ShowOFF of Krakow Photomonth and Photographic Publication of the Year. Founder and owner of JEDNOSTKA – gallery and publishing house.