Odesa Photo Days 2020 in the context of the COVID-19 pandemic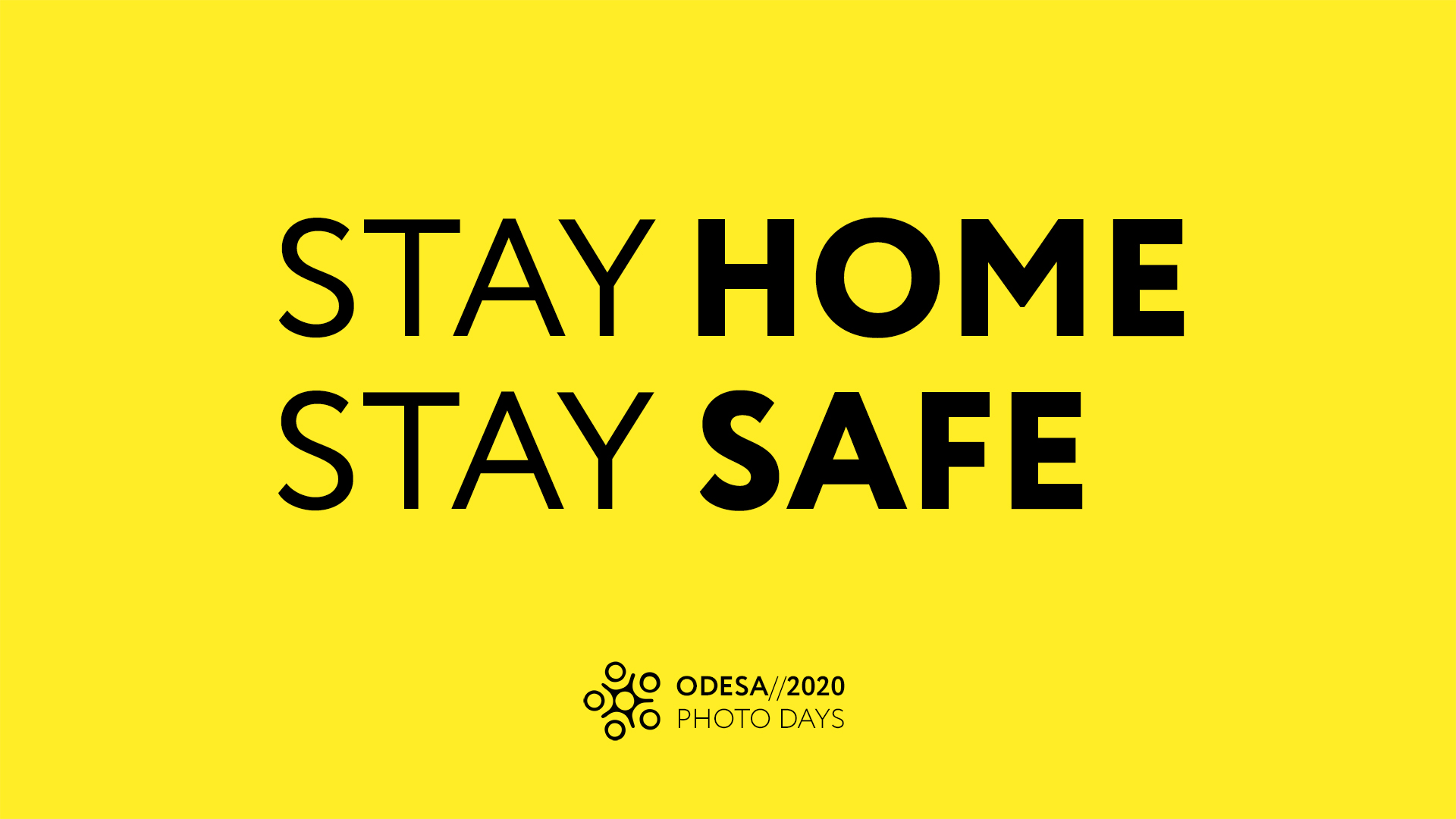 Like the rest of the world, the Odesa Photo Days team is flustered about the unfolding of the COVID-19 coronary pandemic. It is difficult to predict or anticipate what will happen on April 23-26, but we continue to work on the festival program as usual, that is, persistently and remotely.
The international jury selects participants of the main exhibition, soon we will announce the results of the competition for teenagers Future Photo Days. We also prepare a program of evening photo screenings. Of course, together with our partners, we are considering options for moving or changing the format of the festival in case of a quarantine extension. Follow the news on the site — by early April it will be clear how we will proceed.
In the meantime, let's work and stick to the safety rules. We remind you that in the coming weeks you should refrain from visiting public places and transport, wash your hands more often and more thoroughly with soap, and additionally support your elder relatives and loved ones.
Stay safe!