Phototour to Nepal with Kateryna Radchenko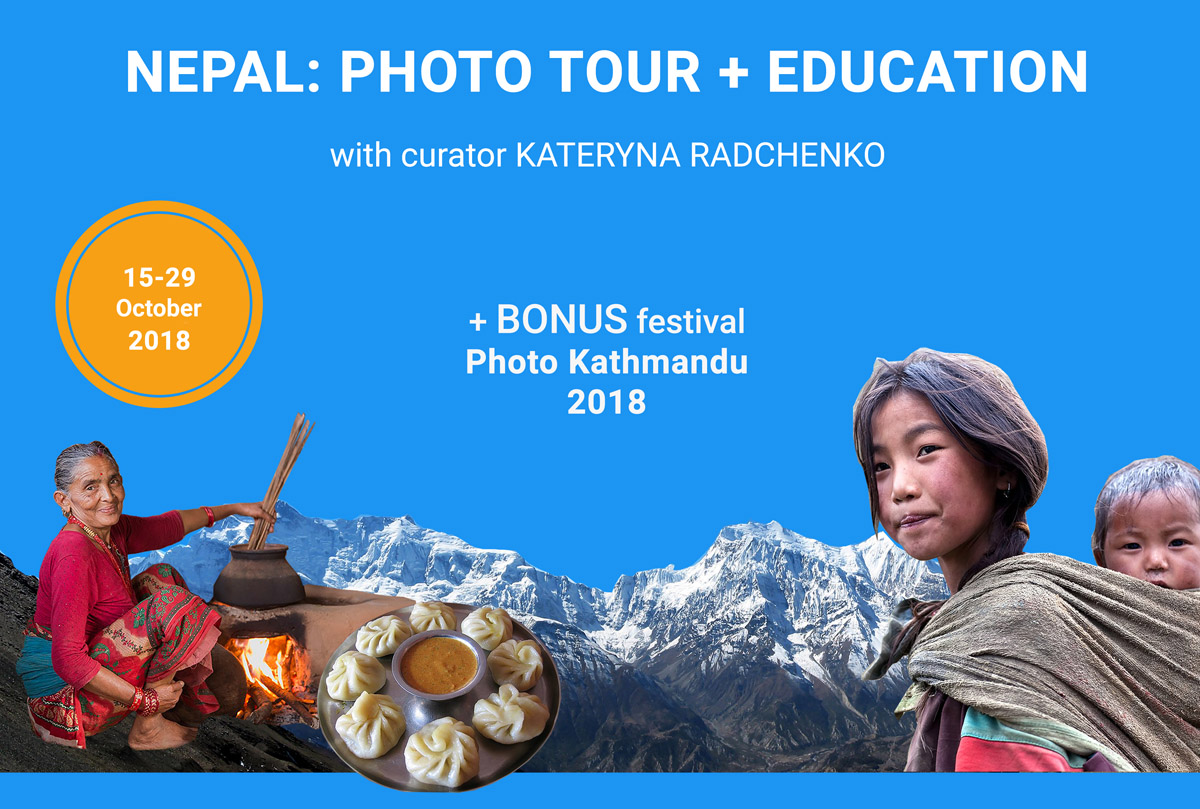 From 15 to 29 October an educational phototour to Nepal together with a director of Odesa Photo Days Kateryna Radchenko takes place. It's a wonderful opportunity to combine travelling with lecture and practical program and to learn how to create your own photostories. During the tour visiting of Photo Kathmandu festival is also on the list.
In the trip Kateryna Radchenko will help to develop original photoseries, she will teach to look for themes and to approach them with help of your camera: to watch the life, to share emotions, to connect photo shots into series and to create coherent projects. Searching for stories the group of phototour will visit two central cities, which are Kathmandu and Pokhara, and will go trekking to the mountains for four days. At the end of the journey one of the most interesting festivals of Asia, Photo Kathmandu, is planned to be visited. There you are going to meet curators and photographers, to see exhibitions and to take part in professional discussions of curators' approaches and original works.
More detailed information on the phototour to Nepal with Kateryna Radchenko you can get on the website or on the Facebook page of the trip.