Exhibition of contemporary Ukrainian photography in Leipzig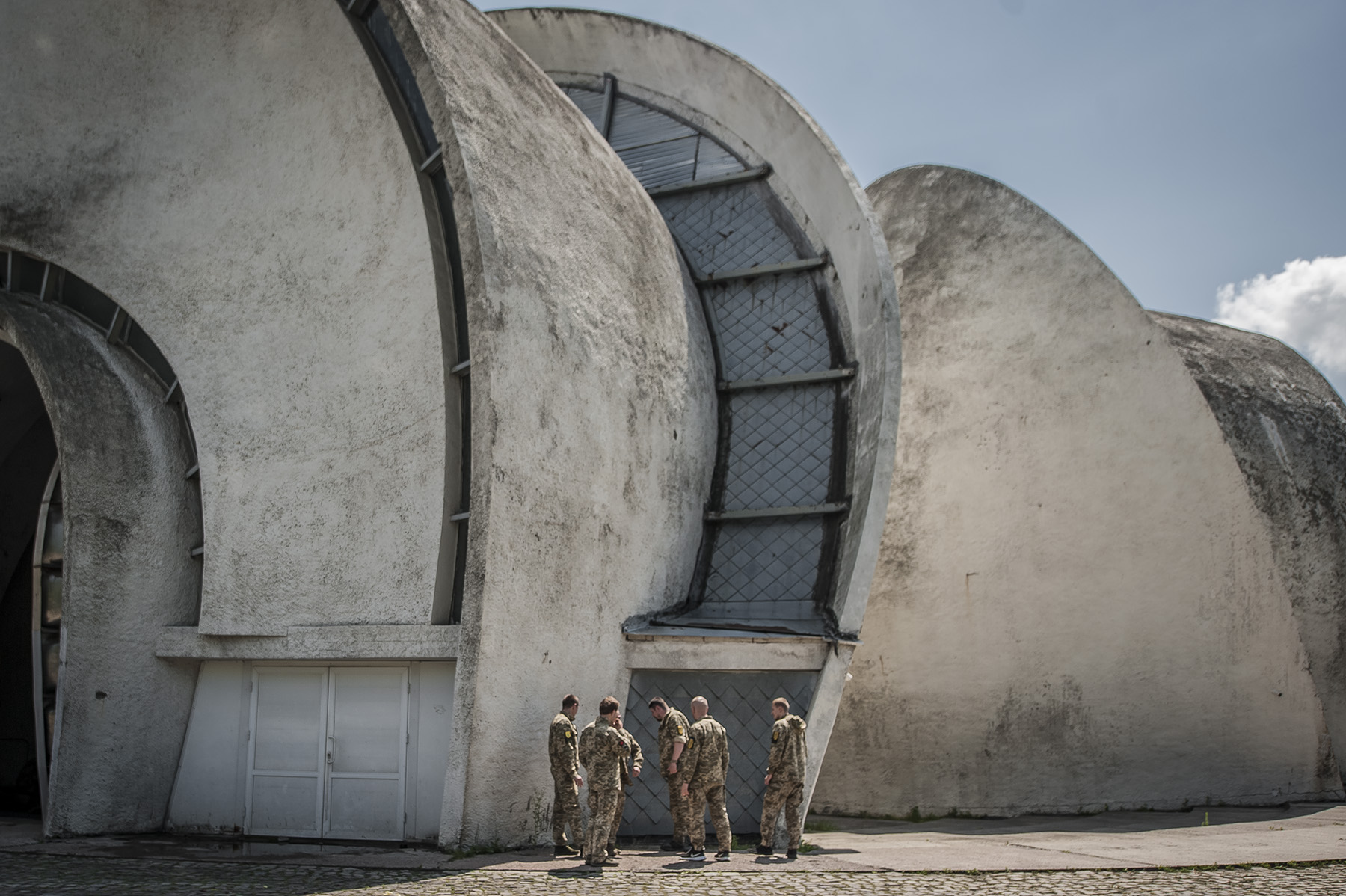 The "Perspectives on War and Belonging – Contemporary Ukrainian Photography" exhibition opens on June 24 at Galerie KUB, Leipzig, Germany.
The exhibition assembles reflections from Ukrainian documentary photographers and photography-based artists who have been affected both inside and outside the country. The works tell of a preservation of safe places through memories, capture hopeful futures and concurrently dedicate themselves to the important task of documenting the events of war and its crimes. The exhibition remains a snapshot, an approach to the realities of the photographers, their pasts and presences within ever-changing circumstances, their pain, and their struggles for self-assertion and freedom.
Artists:
Yuliia Chervinska, Igor Efimov, Elza Gubanova, Sirhii Hudak, Kateryna Moskalyuk, Anna Perepechai, Xenia Petrovska, Maryna Shtanko, Alina Smutko, Elena Subach.
Curatorial Team:
Kateryna Radchenko, SPACE TRANSFORMER: Ewa Meister, Johanna Ralser, Julia Lacina.
The project was developed in close cooperation with the Odesa Photo Days Festival, its director Kateryna Radchenko and the association SPACE TRANSFORMER, along with cooperation partners Cinémathèque Leipzig, IDEAL artspace, and Galerie KUB. This project is funded by KdfS, Kulturamt Leipzig, Referat für Internationale Zusammenarbeit Leipzig.
The exhibition is accompanied by the event program:
05.07 WE WILL NOT FADE AWAY (Director: Alisa Kovalenko) with a talk, Cinémathèque Leipzig
07.07 PAMFIR (Director: Dmytro Sukholytkyy-Sobchuk) with a talk, Cinémathèque Leipzig
09.07 Network meeting with the photo scene in Leipzig (f/stop Foto festival) and artist talk (Galerie KUB)
21.07 Finissage / Anna Perepechai reading from her War Diaries "Tears of Things" (Galerie KUB)
Perspectives on War and Belonging – Contemporary Ukrainian Photography
24.06. – 22.07.2023
Galerie KUB
(Kantstraße 18, 04275 Leipzig)
Opening: 24.06.2023, 6 PM, Solo Electronic Performance by Katarina Gryvul
Cover photo by Alina Smutko.