World Press Photo Exhibition 2023 opens in Kyiv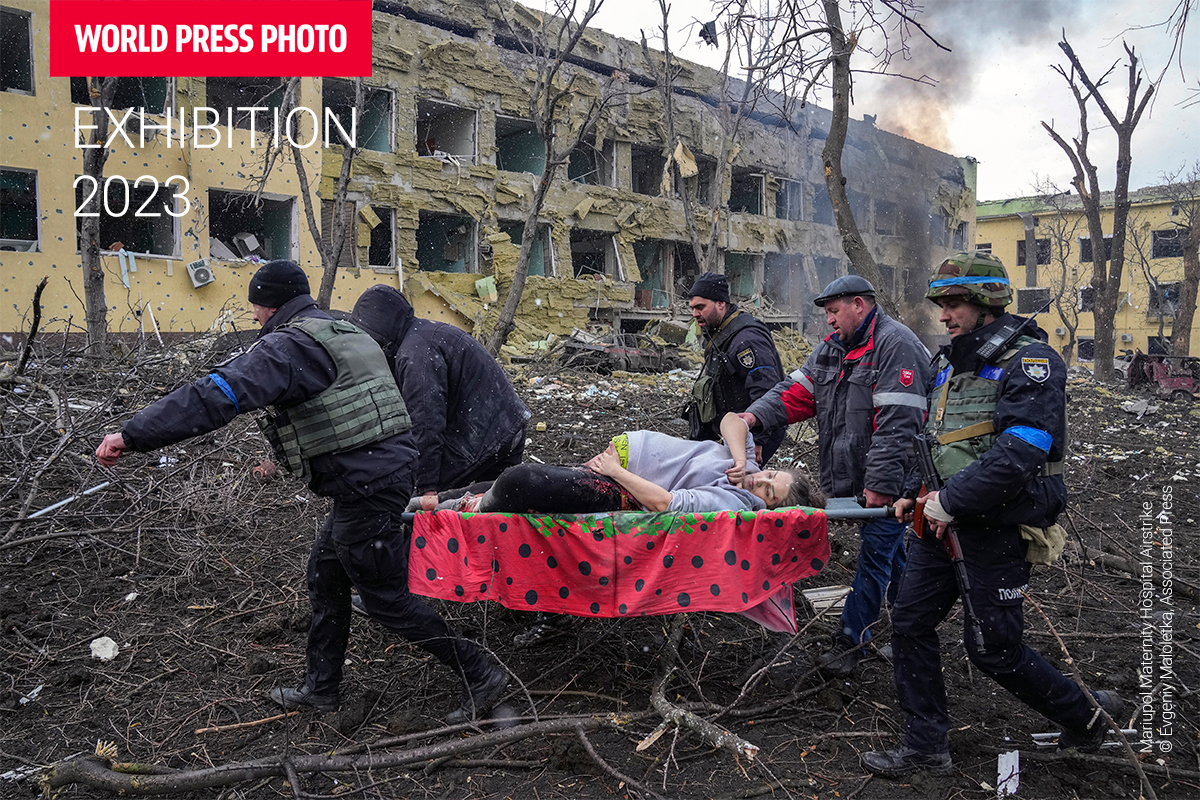 World Press Photo Exhibition 2023 opens at Taras Shevchenko National Museum in Kyiv, Ukraine on November 8th. Presenting the results of the foundation's annual photo contest, the annual World Press Photo Exhibition showcases the best photojournalism and documentary photography of 2022. This year's European jury was headed by Kateryna Radchenko, curator and founder of the international festival of contemporary photography Odesa Photo Days.
The global winner of the World Press Photo 2023 contest was Ukrainian photographer Evgeniy Maloletka with his photo "Mariupol Maternity Hospital Airstrike", which he took in the besieged city in March 2022. In total, the exhibition will feature images of all 24 regional winners from 23 countries. The 2023 World Press Photo Contest winning works represent both major news events and important moments overlooked by the mainstream media in 2022: from the devastating documentation of the war in Ukraine and historic protests in Iran, to the realities in Taliban-controlled Afghanistan, and the many faces of the climate crisis in Morocco, Australia, Peru, and Kazakhstan.
The event in Ukraine is supported by the Embassy of the Kingdom of the Netherlands in Ukraine.
The World Press Photo Foundation is a global platform connecting photojournalists, documentary photographers and our worldwide audiences through trustworthy storytelling. World Press Photo was founded in 1955 by a group of Dutch photographers who organized a contest to expose their work to an international audience. The World Press Photo Foundation is supported by its strategic partners, the Dutch Postcode Lottery and PwC.
The exhibition will be on view from November 8th till December 3rd. The opening is on November 8 at 18:00. Entrance to the opening is free, the ticket price for subsequent days will be 100 UAH.
Address and opening hours:
Taras Shevchenko National Museum
Kyiv, 12 blvd. T. Shevchenko
Wed – Sun, 10:00 – 18:00 (ticket office until 17:15)
Closed on Mon & Tue