Odesa Photo Days 2020 Online Edition Results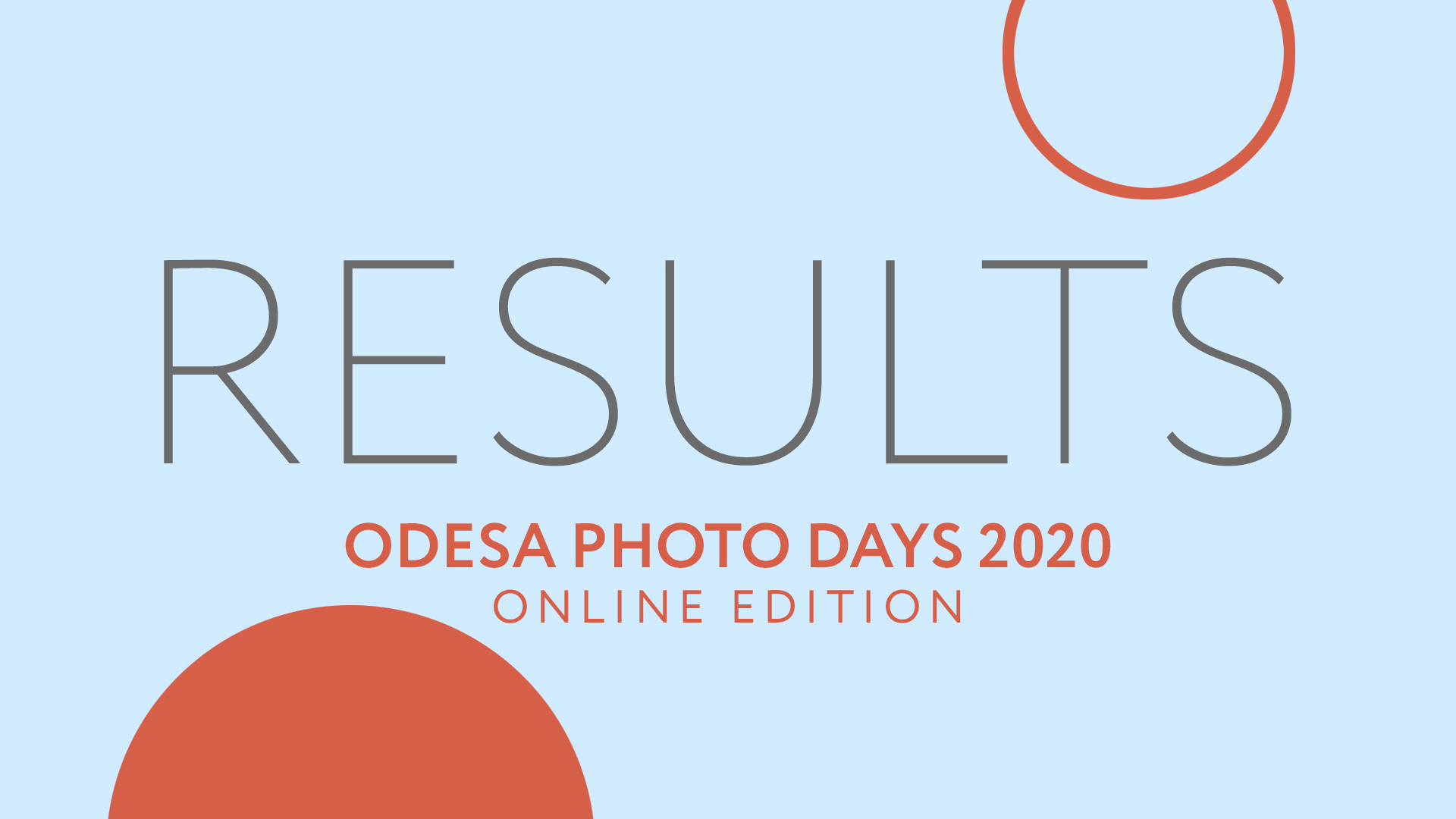 From 23 to 26 April 2020, the Odesa Photo Days 2020 Online Edition took place. Due to quarantine and border closures, we were forced to completely change the format of the event in three weeks and held the live streams on our Facebook page.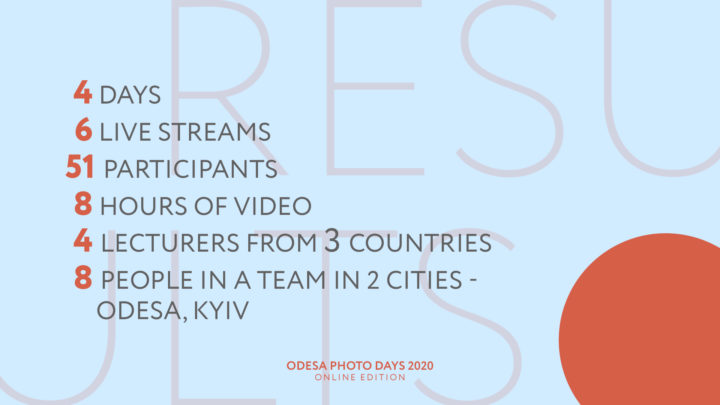 Lectures were specially prepared for the festival:
Tracy Marshall (UK) spoke about the Future of the Photo Industry – soon we'll post a video with Ukrainian subtitles on our YouTube channel, as well as other videos from this year's festival;
Manu Brabo (Spain) talks about Documentary Photography during the Quarantine — a video of the lecture, as well as a separate video with the Q&A session, can be viewed on our Facebook page;
Doris Gassert and Marco De Mutiis (Switzerland) hosted a real online performance during the lecture 10 tips from post-photography for post-pandemic times — the Q&A session can be viewed on our Facebook page. According to our agreement with lecturers we'll post a few tips on our Youtube later.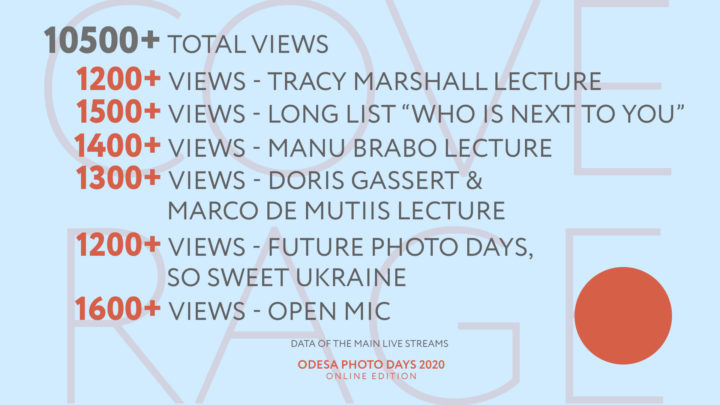 Two evenings were devoted to photo screenings. On the opening day, 11 selected series from Argentina, Belgium, Germany, Poland, Ukraine, France were shown — all of them from the long list of the Who's Next to You international open call. Saturday night passed under the sign of Ukrainian photography — we showed the finalists of the All-Ukrainian competition for teenagers Future Photo Days 2020 and the curatorial selection of contemporary Ukrainian photography So Sweet Ukraine. After viewing, 6 Ukrainian authors were able to join the Q&A session. You can see the video here.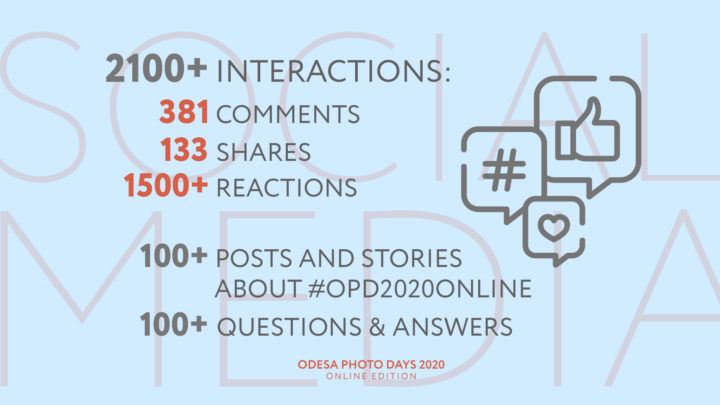 Almost at the last moment, we decided to held the presentation of photo projects in the Open Mic format online. Like the previous two years, the first 10 photographers who submitted their applications in time participated in the event. Participants from Odesa, Kharkiv, London, Cherkasy, Kyiv, Bilgorod-Dnistrovsky. Even the author from Argentina presented her series in Spanish thanks to photographer Albert Lores, who kindly agreed to be a translator for Patricia.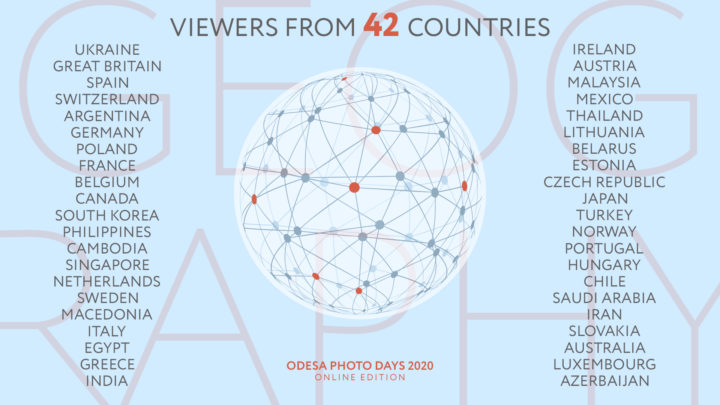 We still hope to hold offline exhibitions, which we planned before the pandemic, till the end of the year. The whole program of photo screenings prepared by our international partners was postponed to the next year. So, see you soon!