Ecological collaboration between Odesa Photo Days and fashion brand Domanof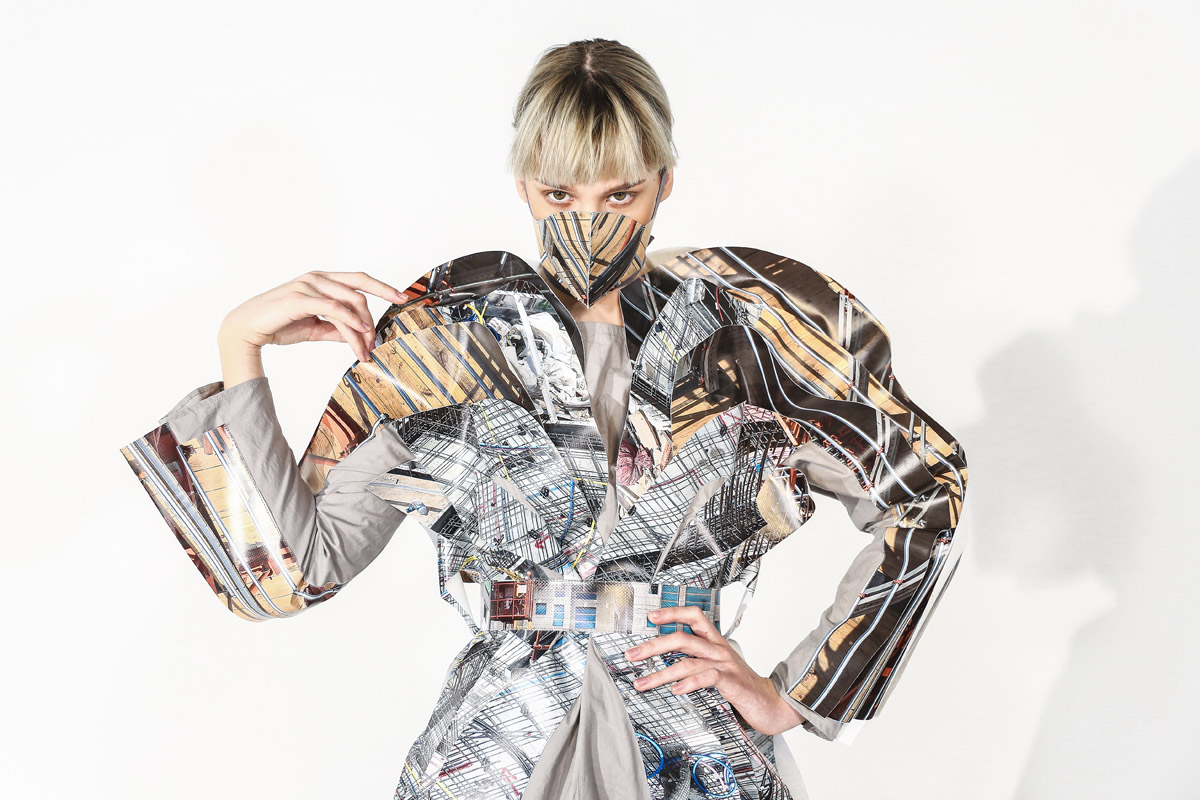 Odesa Photo Days Festival continues to implement the ideas of recycling the materials that remain after the exhibitions and are not suitable for further exhibition activities. Last year we made eco-bags from the works of Georgian photographer Natela Grigalashvili. This year, a collaboration with the fashion brand Domanof, which created a mini collection of banner fabric, was born.
The art collection was called Dump. It consists of 6 items of clothing made of banner fabric, on which the works of the Korean photographer Haeil Kwon were printed. His exhibition "Space After Spectacle" was part of the parallel program of Odesa Photo Days 2018.
The co-author of the idea was a photographer, ecologist and representative of the Odesa Photo Days team, Maxim Finogeev, who invited Dmitriy Domanov to create the collection.
The designer gladly agreed to the offer from Odesa Photo Days: "I am concerned with thoughtless consumption, which brings harm to the planet and destroys the majestic nature. Fashion brands around the world are now thinking about such things and becoming more environmentally friendly. All of these themes are reflected in our new collection, which we will present within Ukrainian Fashion Week".
Presentation of the Dump collection within Ukrainian Fashion Week
3 February 2019 at 6:30 pm
Kyiv, «Mystetskyi Arsenal», art space 2
12-14 Lavrska st.
Free entrance