The Future Photo Days photo contest hits records on the number of applications and geography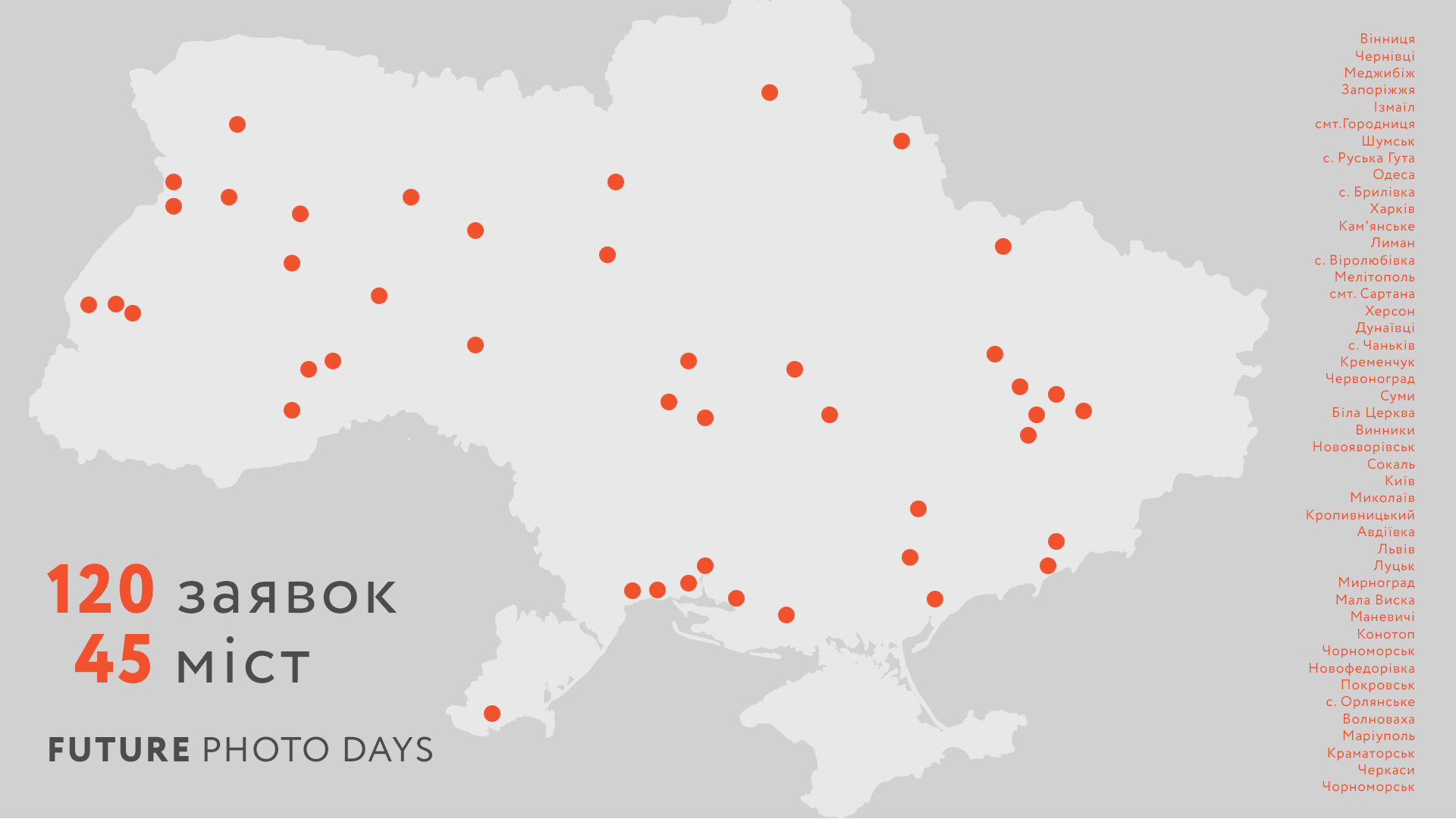 On March 1st, the International festival Odesa Photo Days 2019 closed submission for the Future Photo Days contest for authors of 15-17 years old. This year, twice as many people took part as the past — 120 applications were received from 45 cities and villages of Ukraine. The wide geography, quality and quantity of works testify to the interest of young Ukrainian authors from different regions to photography.
"We received works by teenagers from the front-line zones and Zakarpattya, from the south and north of Ukraine, from almost all regions. It's very interesting to see what they care about and how they express it with the help of a photo. Such activity by young authors confirms the necessity of conducting more educational events in the field of visual art ", — commented the curator of the Odesa Photo Days Festival Kateryna Radchenko.
Finalists of the Future Photo Days competition will be announced in a week. Their works will be presented at the evening photo screening within the framework of the main program of the festival, where professional photographers and curators from different countries will see them. Last year three series interested our foreign colleagues, and the work of young photographers was presented at the international photo exhibition Busan Photo Festival in South Korea.
At the 2019 festival a master-class for teenage photographers is planned. A detailed program will be announced later, follow the news. We remind that Odesa Photo Days 2019 will be held on April 17-21 in Odesa, Ukraine.