What will be the main exhibition of Odesa Photo Days 2021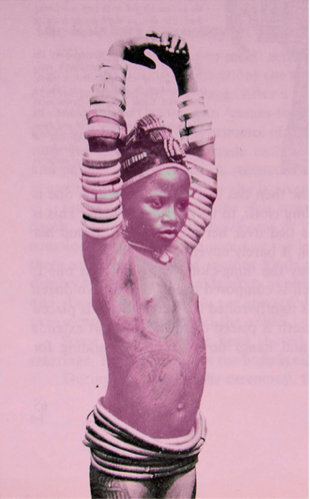 The main exhibition of Odesa Photo Days Festival 2021 will open right after the relaxation of quarantine restrictions at the Museum of Odesa Modern Art and will last till May 30. We will announce the start of the exhibition separately.
The series forming this exhibition were selected a year ago based on the results of the international open call "Who Is Next To You?"
We formulated it this way because we were interested in how photographers from different countries understand the concepts of coexistence and intimacy. We wanted to think together about how often we pay attention to people around us: our neighbours, children, colleagues, sexual partners, and what we actually know about them.
An international jury selected 10 series which visualize stories from different continents about people who are near and far at the same time. These are stories from forgotten archives and the lives of immigrants, neighbour kids, watermelon sellers on the highway, etc.; stories embodied in things and found objects, portraits, collages and old family photos.

The modern world is open thanks to the Internet but simultaneously closed because of our social interaction bubbles. We have learned to meet people through mobile applications, but when we meet we are often embarrassed and do not know how to spend even half an hour together. We do not always recognize in real life the people we have been following on Instagram for years. We live next to others, but we do not try to understand their position and history.
A year passed, and the questions that bothered us then are even more acute now. The need for social distance significantly limited the opportunity to meet the Other and forced us to rethink it. We suddenly lost what was always available and underestimated. Today the question "Who is next to you?" acquired additional anxiety: we became afraid of physical proximity even more than before the pandemic, which deepened the gap between people that already exists.
This is the time when it is important to see those who are close to you, to understand and support you, not to be alone with your fears and worries. This exhibition is an attempt to see those around us, to learn the stories of Others, to discover something new about yourself, to open yourself to another.
Participants of the main exhibition Odesa Photo Days 2021:
Katarzyna and Marianne Wasowska // Poland, Mexico

Milan Gies // Netherlands

Kirill Golovchenko // Ukraine, Germany

Pavlo Dorogoy // Ukraine

Tamara Eckhardt // Germany

Marta Zgierska and Mateusz Sarello // Poland

Boris Loder // Luxemburg

Gloria Oyarzabal // Spain

Elena Subach // Ukraine

Jan Jurczak // Poland
The participants were selected by the international jury: Verena Kaspar-Eisert (Austria), Andrei Liankevich (Belarus), Tracy Marshall (Great Britain), Paul di Felice (Luxemburg).
The announcement features the image of Gloria Oyarzabal's Woman Go No'gree series.
***
The International Festival of Contemporary Photography Odesa Photo Days 2021 will take place on May 21-23 in Odesa. All events will take place in the open air or in spacious rooms by prior registration, entrance to the exhibitions — in small groups, according to the size of the room. We kindly ask all guests to wear masks and keep a social distance.