OPD announces an open call for young photographers to participate in a mentoring programme
Deadline: 5 September 2022
Photographic storytelling is an art of creating a coherent story conveying experience and related emotions rather than individual images. We invite photographers aged 15 to 21 to participate in an online mentoring programme dedicated to photographic storytelling. Participants will be guided by experienced mentors to master this art and to tell their own story of the ongoing war.
Usually we learn about wars from adults, who directly experience or witness an event. Unfortunately, teenagers also have to hide from shelling, leave their homes, live and plan their future adult life under uncertainty. The mentoring programme's outcome will be visual stories of young Ukrainian photographers about their own war experience.
Photography is a universal technique to tell stories and raise awareness about socially important events and processes, and about individual experiences and feelings. On the one hand, it belongs to mass media, and on the other, it often applies symbols, which are familiar only to certain countries or social groups.
Deliberate distortion or misreading of visual codes turns photography into one of the most powerful propaganda tools. Education and literacy in photographic storytelling are therefore important for young authors to skilfully tell stories and avoid manipulation.
Photographic storytelling mentoring programme for young photographers is organised by the international festival of contemporary photography Odesa Photo Days with the support from the United States Agency for International Development (USAID).
MENTORS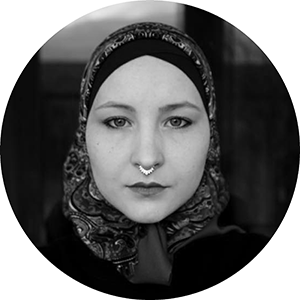 ALINA SMUTKO

Alina Smutko is a documentary photographer and photojournalist. She worked as a freelance reporter at Radio Free Europe/Radio Liberty's Ukrainian Service (Radio Svoboda) in the occupied Crimea for three years. Now, she is a part of Suspilne News team. She worked on personal projects in Ukraine, Moldova, Georgia, Armenia, Azerbaijan and Turkey, including Donbas, Transnistria, Abkhazia and Nagorno-Karabakh.
Her photos have been published in Liga.net, Ukrainska Pravda, Focus, Hromadske, OpenDemocracy, Deutsche Welle, BBC, Politico, Reuters, Der Spiegel, National Geographic, SZ Magazine and The British Journal of Photography.
Her work has been showcased in numerous group and solo exhibitions in Ukraine and abroad. She was among the winners of Newspaper Day Photo Contest 2015 (Kyiv), Nikon Photo Contest 2019 (Tokyo, Japan), Corporate Photo Contest RFE/RL 2019 (Prague, Czech Republic). She is one of 12 RFE/RL Women Who Make Headlines in 2019 according to RFE/RL's headquarters (Prague, Czech Republic).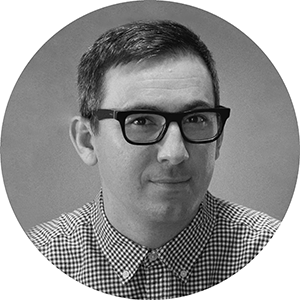 TARAS BYCHKO

Born in Lviv, Bychko is a documentary and street photographer. His work has been exhibited at Miami Street Photo Festival (2016, 2017, 2018), Eastreet 4 – photography of Eastern Europe (2017), Odesa//Batumi Photo Days (2017), Leica Street Photo (2018) and many other international and Ukrainian festivals and photo competitions.
Bychko is the winner of Ukrainian National Competition Photographer of the Year 2016 in the Street Photography category, and the finalist and 2nd Best Overall Photo winner at Documentary Family Awards (2018). He is the author of two books: Sykhiv (Lviv, 2020) and 2ROOMS (Lviv, 2021). His work has been showcased at the group exhibition War Diaries (Poland-Georgia). He participated in the Shelter exhibit project for Ukrainian artists at Lviv Municipal Art Centre with the Rear series.
His photo has been included into the book 100 Great Street Photographs (Prestel, 2017). His work has also been published in LFI, Burn Magazine, National Geographic, Lens Culture, 121 clicks, Bird in Flight and others. Bychko is one of the founders and curators of the Ukrainian Street Photography group and is a member of the Little Box Collective.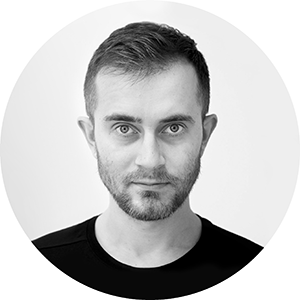 MYKHAYLO PALINCHAK

Mykhaylol Palinchak is a Ukrainian street and documentary photographer residing and working in Kyiv, Ukraine. He was born in Uzhhorod in January 1985 in the family of photographers. He got started in photography in 2008. Palinchak is a member of the Ukrainian Photographic Alternative (UPHA) since 2012 and the Ukrainian Association of Professional Photographers (UAPF) since 2014.
He was an official photographer of the President of Ukraine in 2014-2019. He is a founder of the Untitled magazine and a co-founder of the Ukrainian Street Photography group. His photos are stored in private collections and permanent collections of photography museums. Palinchak is the author of two photo books Maidan Faces and Anamnesis.
​Publications: TIME, The New York Times, Esquire, The Guardian, Forbes, Chicago Tribune, Los Angeles Times, Le Monde, Le Figaro, Liberation, Politiken, Bloomberg, Spiegel, Stern, Paris Match, Newsweek, Financial Times, The Washington Post etc. Since February 24, he has been documenting Russia's full-scale war against Ukraine, mainly in Kyiv and the region.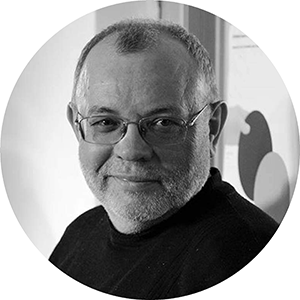 VALERIY MILOSERDOV

Valeriy Miloserdov is a Ukrainian documentary photographer and photojournalist born in Kherson oblast. He started his career in the 1980s, that's why his lens caught important historic events: Perestroika, the collapse of the Soviet Union, the 1991 Soviet coup d'état attempt, the Transnistria War and others. He worked in Donbas since the late '80s, and in '90s created a documentary photo series Disposable People that won a special award from the jury of the international photography competition Grand Prix Images Vevey in Switzerland.
In 2015, he worked on Wariupol series in eastern Ukraine. He gave photography workshops for ATO veterans and those who survived captivity in the self-proclaimed Luhansk and Donetsk People's Republics. He worked at the Izolyatsia foundation that moved from Donetsk to Kyiv, and at the Babyn Yar Holocaust Memorial Centre. He is the author of the Course of Theoretical and Practical Classes on Creating Photo Themes at Viktor Marushchenko School of Photography.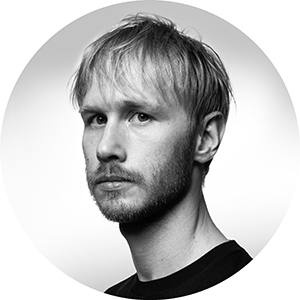 IGOR CHEKACHKOV

Igor Chekachkov is a photographer, teacher and founder of Chekachkov Photo Academy. Starting as a photojournalist, he ended up in the field of art photography. His work has been published in National Geographic, The Guardian, Le Monde, Der Spiegel, Forbes, The Econimist, Bird In Flight and others. Chekachkov's projects have been showcased at numerous exhibitions and festivals, including La Quitreme Image (Paris), Galerie Claude Samuel (Paris), Ukrainian Museum (New York), Ukrainian Cultural Centre (Los Angeles), Odesa//Batumi Photo Days, HYBRID (Madrid) etc.
He founded Chekachkov Photo Academy in 2017, where he mentors the Art Photography course. Since 2017, he has been teaching at the Zero Year course at the Kharkiv School of Architecture.
Terms and conditions of participation in photographic storytelling mentoring programme:
We invite photographers from Ukraine aged 15 to 21 who are in the territory of Ukraine or temporarily left Ukraine after 24 February 2022;

Participation is free;

We will select 25 participants;

A work team will comprise of 5 members;

A participant will work with one mentor only;

A participant consents to the use of materials created during the programme for the result-based online report, further promotion and exhibition purposes;

A participant retains all copyrights (a pseudonym may be used if necessary).
How to apply:
Email your portfolio to

thephotodays@gmail.com

(PDF under 5 MB or up to 10 photos in separate files, subject: Mentor Programme) and

fill in the form

, deadline is 5 September 2022;

We will not consider completed forms without portfolios or portfolios without completed forms;

Photos can be taken with any camera or phone;

Photos can be sent by authors or their parents with the consent of the first.
The list of selected participants will be announced by the mid-September 2022. The mentoring programme will be implemented through online lectures and online mentored work groups during September-October 2022. The detailed schedule will be announced later.