Weronika Gęsicka's Exhibition To Open in Kyiv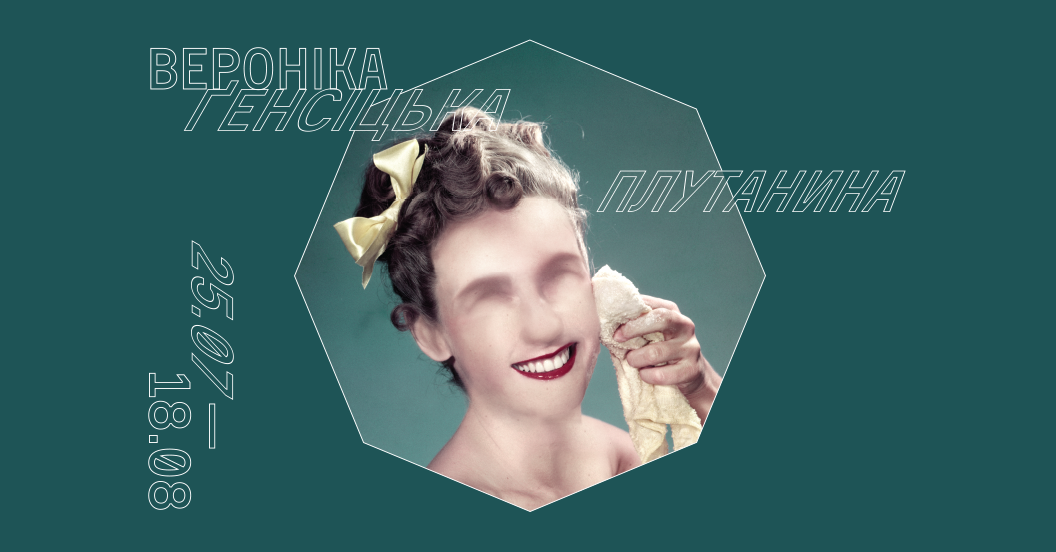 On July 25, 2019 at 7 pm, an exhibition "Confusion" by the photographer Weronika Gęsicka is opening at Dymchuk Gallery. In Ukraine, the works of this contemporary Polish author were first exhibited at an Odesa-based gallery, Invogue Art, during the international photo festival Odesa Photo Days 2019 in collaboration with Adam Mickiewicz Institute. Now, with the support of Culture Bridges, the Polish Institute in Kyiv, and Adam Mickiewicz Institute, the exhibition will be presented in Kyiv.
At first glance, Weronika Gęsicka's works from her series "Traces" look like idyllic snapshots of an American dream: happy families, couples in love, happy party-goers. But in a second it becomes clear that something is wrong with all these people.
Weronika Gęsicka uses dramatic digital processing of American photographs dating back to the 1950s-60s to create confusion. She not only challenges the depicted scenes—she also asks the viewers about family relationships or their lack, about identity, loneliness, and needs, regardless of the time and space we inhabit.
Selected photographs of tell-tale objects from her series "Collection" make up the second part of the exhibition. A comb, a meat-mincing machine, a mop, and other items of everyday use, documented by Gęsicka, are tightly connected with the author's personal experience. For the viewers, though, they are impersonal, which lends another, universal dimension to these objects—that of a fight with all kinds of stereotypes, phobias, fears, and fetishes.
On July 26, Dymchuk Gallery is hosting an artist talk with Weronika Gęsicka and Maga Cwielukh and Katarzyna Sagatowska, curators of "Confusion."
The exhibition will be open till August 18, 2019.
Address: Dymchuk Gallery
21 Yaroslavska St., Kyiv.
Free admission.
In 2019-2020, a photography research project, covering a range of educational events, will be carried out in Ukraine, Poland, and Great Britain in the context of cooperation of Odesa Photo Days with Adam Mickiewicz Institute and backed by Culture Bridges.