Odesa Photo Days guest program at Fotofestiwal Lodz 2023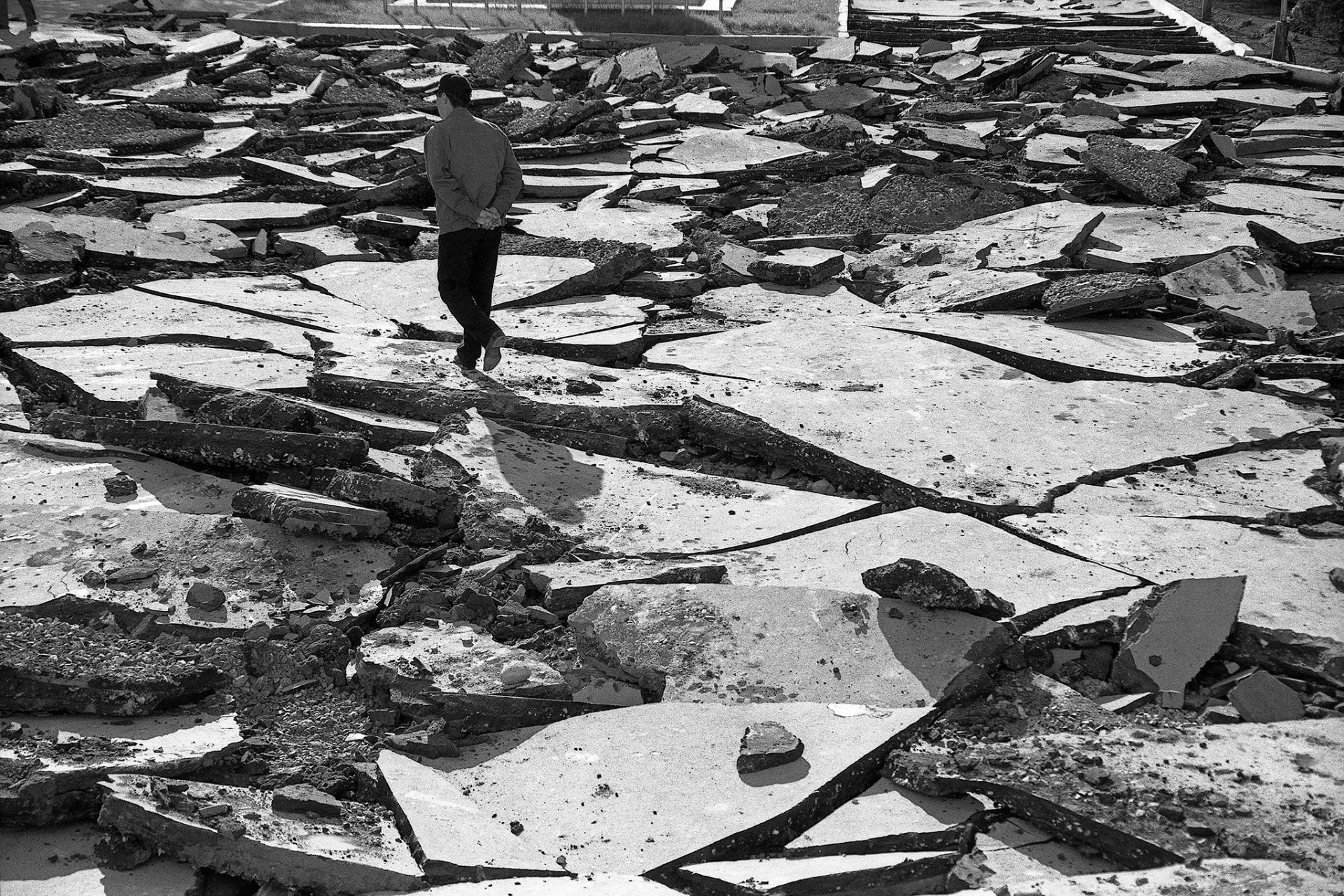 The exhibition "The Transition State" curated by Kateryna Radchenko takes place as part of Fotofestiwal Lodz in partnership with Odesa Photo Days Festival and is a continuation of last year's collaboration between the two festivals. The opening is on June 16, 19:00 at OFF Piotrkowska.
The exhibition reflects social and political changes and protest movements in Ukraine, Georgia, Iran, Kazakhstan and Kyrgyzstan over the last 30 years.
Artists: Valerii Miloserdov, Maxim Dondyuk, Sasha Kurmaz, Vajiko Chachkhiani, Gulnara Kasmalieva, Muratbek Djumaliev, Timur Nusimbekov, Shailo Djekshenbaev, Yerbossyn Meldibekov, Hossein Fatemi and 10 anonymous Middle East Images photographers, Maria Matiashova, Dato Koridze.
The research focuses on activism, driven by several factors, namely uneven economic development; growing corruption and social inequality; illegal changes in political leadership and illegal retention of power; dictatorship, censorship, and human rights violations. Common features of protests in different countries include demand for political changes, fight against inequalities, demand for freedom of speech and democracy.
Examples of five countries show different dynamics and processes that take place in society. This makes it possible to draw parallels and understand social and political situation in the global context. At the same time, protests in these countries share the following common characteristics: rise of social movements and political consciousness; reassessment of society's state-building role; state violence and radical opposition to the development of new civil liberties.
On June 18 at 16:00 Kateryna Radchenko will give a guided tour in English.
The Transition State exhibition
17-25.06.2023
Location
OFF Piotrkowska, Piotrkowska 138/140
OPENING 
16.06, 19:00
HOURS 
Fri – Sun 12:00 – 20:00
Mon – Thu 15:00 – 20:00
The cover image is by Shailo Djekshenbaev from the "Perestroika" series.