Future Photo Days 2021 open call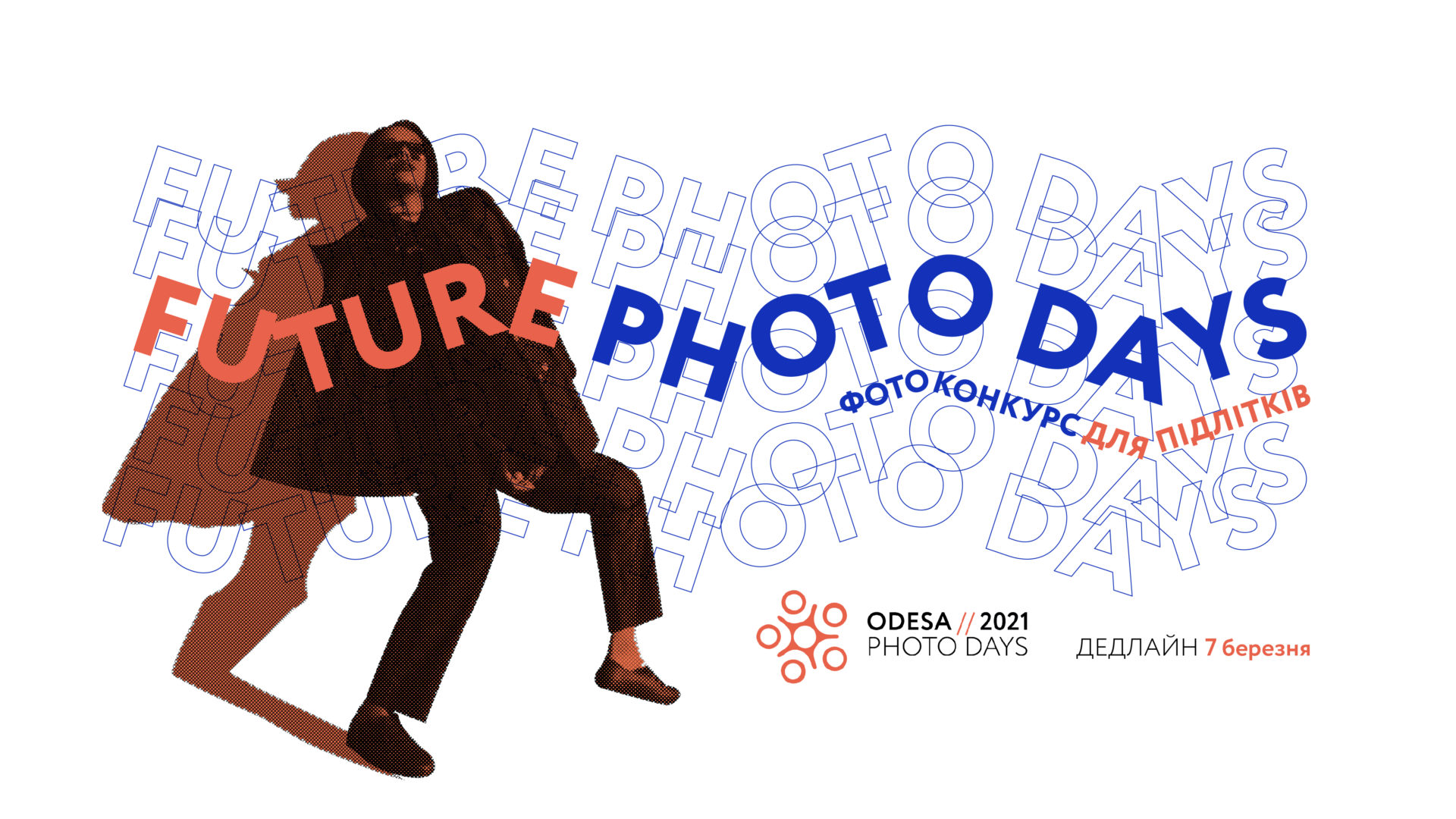 International Festival Odesa Photo Days is announcing Future Photo Days 2021 — a Ukrainian photo contest for teenagers.
We hold this contest for the fourth year in a row to provide young authors from different regions and cities with a platform to show their work, to support and encourage teenagers to tell their stories through photography, to find talented youth and give them access to an international audience.
Already in the first year of the competition, we received 54 applications from 30 settlements of Ukraine. Each following year, our geography expanded, and the quality of applications became more and more competitive. Thus, last year we received 90 applications from 17 regions and 44 settlements. The largest number of applications came from Kyiv, Donetsk, and Dnipropetrovsk regions, as well as from Odesa region. The series of 18 young authors were shortlisted and shown online during the festival days.
For the third consecutive year, selected series of finalists of Future Photo Days participated in the exhibition during the Busan Photo Festival in South Korea.
The works of the finalists of Future Photo Days 2020 you may find on our channel:
The series of Future Photo Days 2021 finalists will be shown at the evening screenings during Odesa Photo Festival, where they will be seen by professional photographers and curators.
Conditions for participation:
       

limitation on age 15-17 years old;

       

the topic is free;

       

only series of works up to 10 photos are accepted* (min. 2 photos);

       

only one series from one author is accepted;

       

photos can be taken on any camera or phone;

       

technical requirements for photos are: JPG, 300 dpi, horizontal photos – 2000 px long side, vertical – 1500 px long side;

       

works can be submitted by the author or parents with the consent of the author.
Fill in the online form and send works to futurephotodays@gmail.com with the email subject "Future_2021_Surmane_Name_city_age" until March 7, 2021.
* A series of works are photographs that are united by a common theme or story. It is also possible to emphasize unity of works by the form, color, or technical execution. Photos can be made in any genre (reportage, studio, still life, etc.).
If you have any questions, contact us at futurephotodays@gmail.com (indicate in the subject of the letter – Future 2021).