Results and greetings from Odesa Photo Days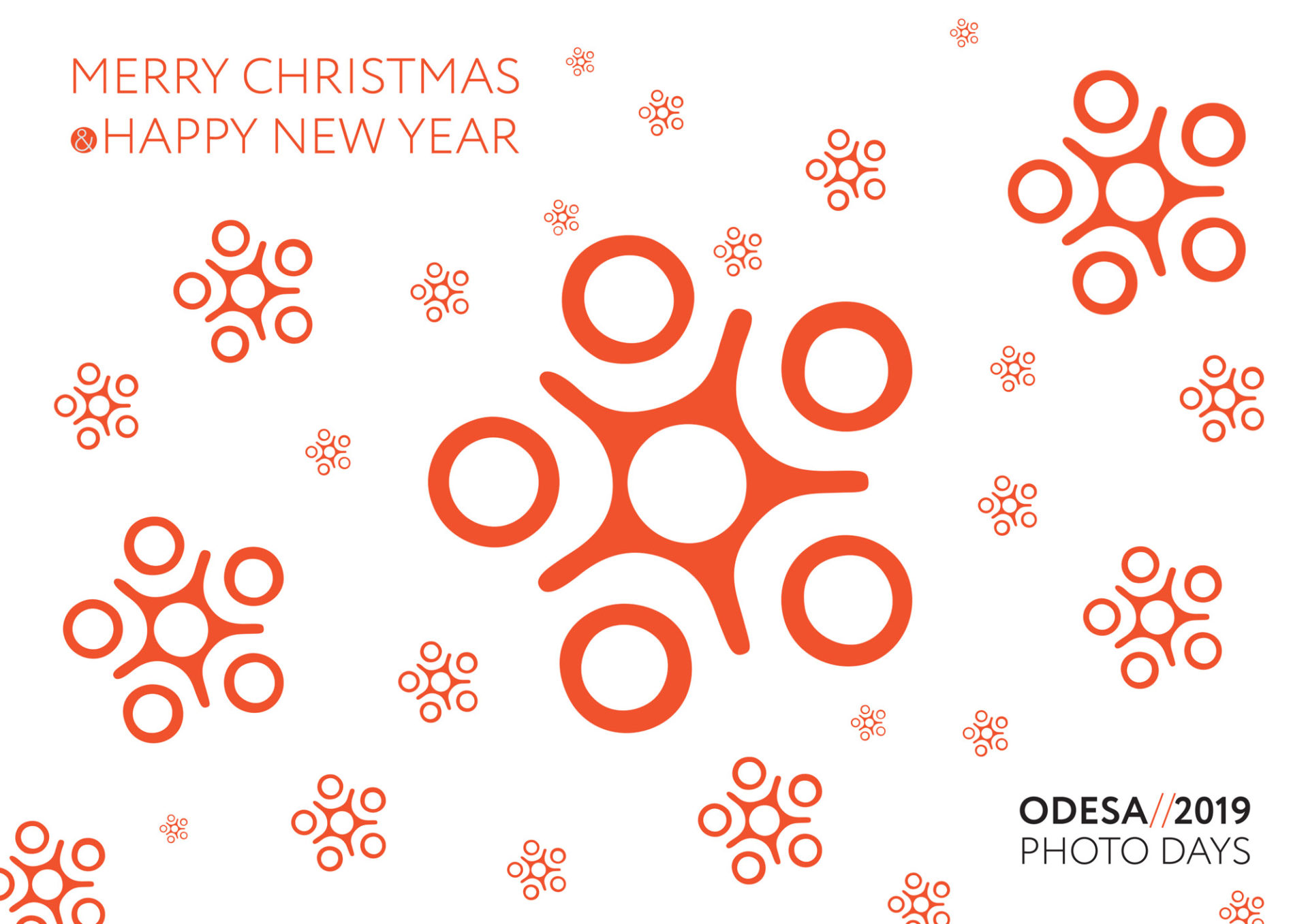 Traditionally the period of the Christmas Holidays is the time to look back, to sum up, and to arrange your plans for the next 12 months.
The year 2018 was full of important events, interesting collaborations, and unexpected pivots:
the photo festival took place under the new name of Odesa Photo Days for the first time because festivals in Ukraine and Georgia decided to split after three years of fruitful cooperation;
the international open call for participation in the main exhibition called "Off Limits" was announced and held for the first time;
the selected photo series of the exhibition "Off Limits" have been traveling throughout Ukraine — the viewers in Kyiv and Chernivtsi could see them in the local galleries;
we managed to hold the open call 2019 before European Christmas — 192 authors from 27 countries expressed their desire to participate in the main exhibition called StandPoint and submitted their works to the contest;
during the Odesa Photo Days Festival 2018 with the support of Swedish Embassy in Ukraine and in the partnership with RedZet publishing for the first time in Ukraine took place the exhibition of legendary Swedish photographer Anders Petersen called "Cafe "Lehmitz";
photo series by Ukrainian teenagers selected within Future Days contest was shown on the evening screening during the Odesa Photo Days Festival and was exhibited during the Busan International Photo Festival in South Korea;
thanks to the Odesa Photo Days the works of the Ukrainian contemporary photographers were shown within three international events — Suwon Photo Festival in South Korea, International Photography Symposium NIDA2018 in Lithuania and Izmir Photo Days in Turkey.
Regarding plans for the next year — V International Photo Festival Odesa Photo Days will take place in Odesa, Ukraine from 17th till 21st of April 2019. We will announce the list of participants of the main exhibition in January as well as some other interesting news. So let's keep in touch!
Thank you all for being with us & see you next year!