War as Seen by Young Ukrainian Photographers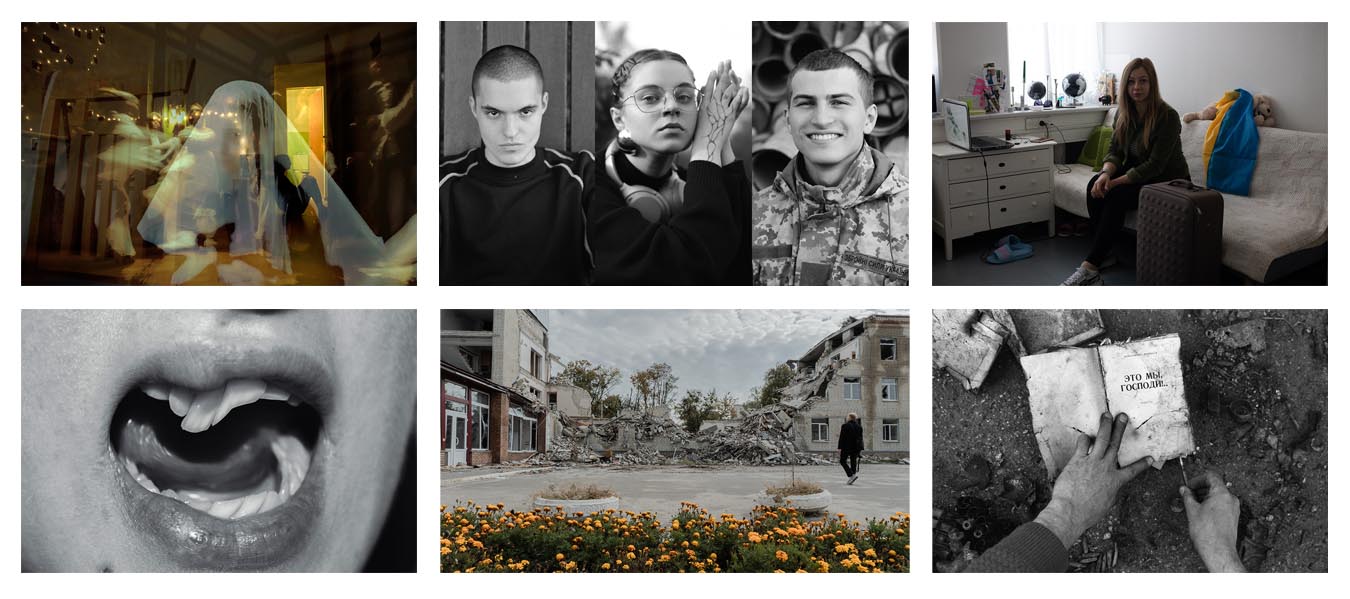 During September-November 2022, Odesa Photo Days Festival conducted the online Photographic Storytelling Mentoring Programme for young photographers. Together with the mentors, selected participants, aged 17-21, created photo projects about their war experience.
The Mentoring Programme resulted in 40 photo series about the impact of Russia's full-scale war against Ukraine on the lives of young Ukrainians and the entire country. There are stories about destroyed cities and tireless volunteers; Kharkiv and Mariupol; personal traumas and tender encounters during the war; cultural heritage and decolonization; painful memories of what was lost and attempts to find a new home; evacuation and confidence of victory.
Participants' projects are presented in two formats:
Electronic catalogue (PDF, 35 Mb, downloading);
Video (YouTube, 52 minutes. Music by Maryana Klochko).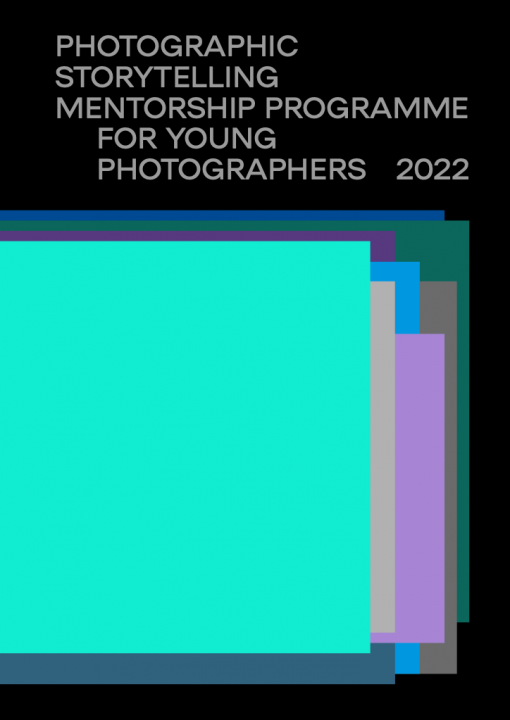 The work of three artists (Ivan Samoilov,Tim Melnikov and Stanislav Boyko) has been showcased at the pop-up exhibition in Paris as part of the Un week-end à l'Est festival (end of November 2022), in cooperation with bookstore-gallery Delpire & Co.
Rafał Milach has selected four series of other participants (Kateryna Alieksieienko, Marharyta Rubanenko, Nadiia Tarasevych and Yurii Holik) for the UAtlas, a visual archive of war stories from Ukraine.
During the Mentoring Programme, participants attended lectures by documentary photographer Oksana Parafeniukv and war photographer and media artist Maxim Dondyuk. These lectures are publicly available on YouTube (in Ukrainian language only):
Programme mentors: Taras Bychko, Valeriy Miloserdov, Mykhaylo Palinchak, Alina Smutko and Igor Chekachkov.
Photographic Storytelling Mentoring Programme for Young Photographers in numbers:
80 applications;

44 selected participants from 27 cities and towns of Ukraine, now residing in 12 different countries;

5 mentors;

2 months of training and practice;

100+ hours of mentoring sessions;

2 lectures; and

40 photo stories.
The Mentoring Programme for young Ukrainian photographers was made possible thanks to the sincere support of the American people, provided through the United States Agency for International Development (USAID).
We are grateful to the mentors and participants for their productive work that continued even despite blackouts and shelling.
Images used for the collage are made by Khrystyna Novikova, Anna Pohorielova, Ivan Samoylov, Mykyta Bezus, Nadiia Tarasevych, and Valentyn Zharovsky.