International Festival Odesa Photo Days changes the dates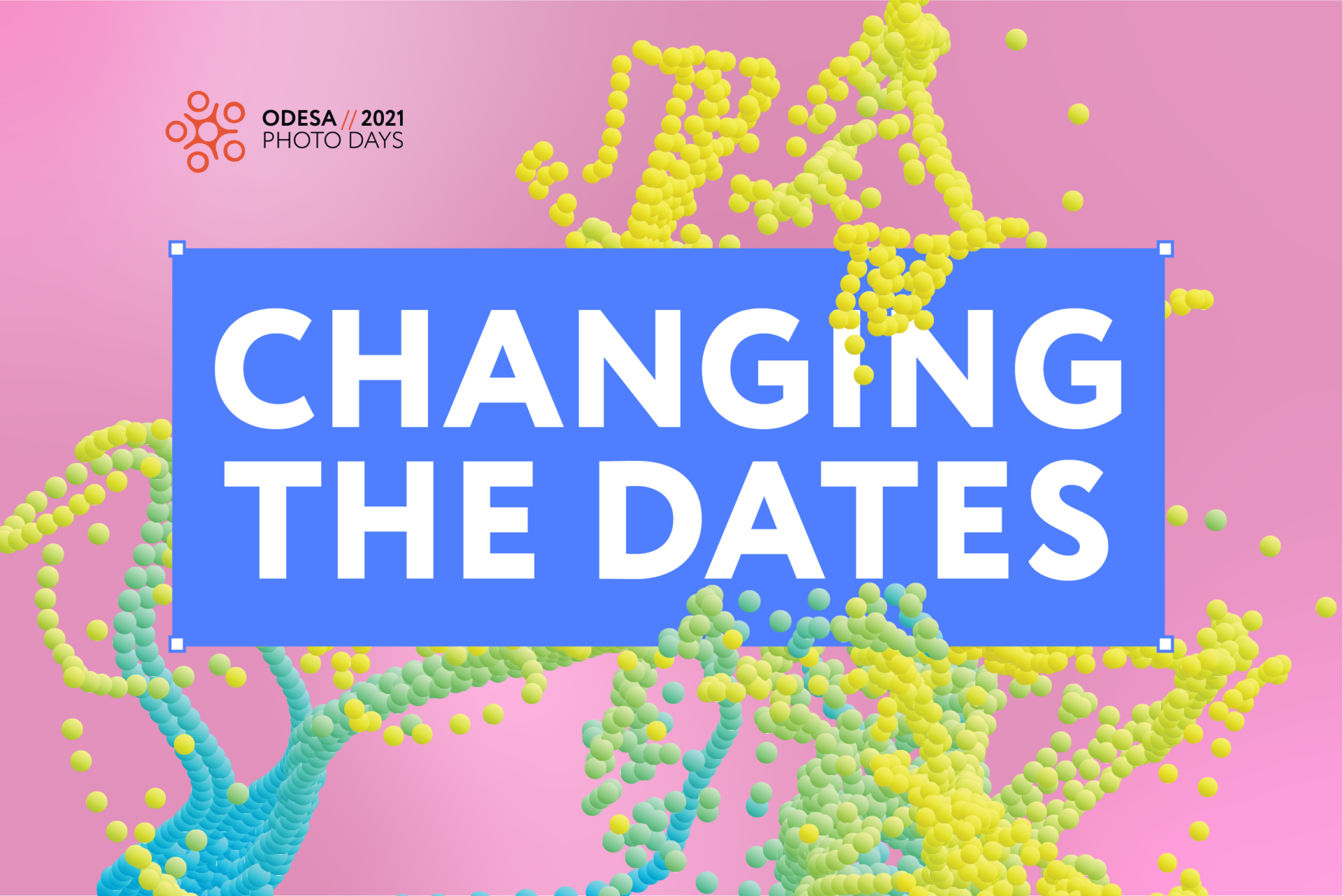 Due to a complex epidemiological situation in Ukraine, we decided to change the dates of the festival. Odesa Photo Days 2021 will take place on May 21-23, 2021 in Odesa.
We hope that in a month the situation will get better, and the incidence will decrease, so that our guests can visit the festival safely.
All the planned exhibitions will open in April or May, right after quarantine softening in Odesa. We will keep you informed about the start of their work.
For the first time during the Odesa Photo Days Festival the finissages, not the openings of exhibitions will take place — let`s adapt to the situation and experiment together. All the other planned events will take place on May 21-23 open air, or in the big spaces observing safety measures.
Updated program will be published next week.
Keep up with the festival news, plan your trip to Odesa and take care of each other.
The theme of this year's festival is "Breaking the wall".
The main exhibition "Who Is Next To You" was formed last year and will be exhibited at the Museum of Odesa Modern Art. Ten artists from seven countries, including three from Ukraine, will participate in it. The full list of participants and the international jury that selected them are published on the Odesa Photo Days website.
The 2021 program also includes the exhibition "Zapping the Archive" by the international research platform PH Room that was scheduled to open last year at the Municipal Museum of Private Collections named after Bleshchunov. Curatorial project by Darius Vaičekauskas "Lost Time" (Lithuania) will be opened at the Invogue Art Gallery. As part of the Odesa Photo Days Festival 2021, it is also planned to open two more exhibitions, including in the public space of the city.
During the evening photo screenings, in addition to curatorial selections from international partners, the results of two all-Ukrainian open calls will be presented — the fourth Ukrainian photo contest for teenagers Future Photo Days, as well as the first-time announced Female Ukrainian Photography.