Odesa Photo Days Festival continues to represent Ukrainian photography worldwide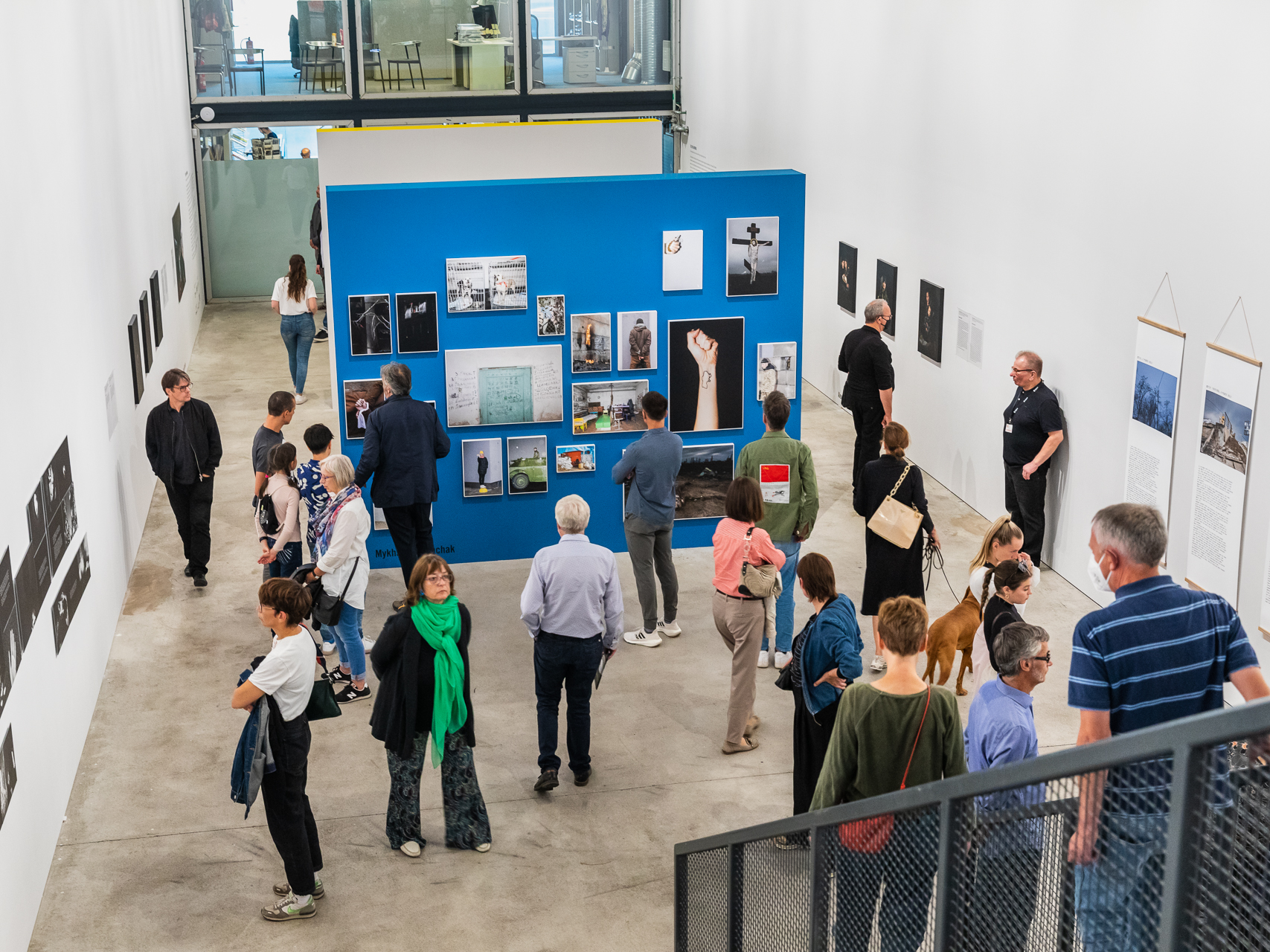 In Ukraine, the war started by Russia is still going on for 10 months, so the Odesa Photo Days Festival has no right to stop and continues to work tirelessly with Ukrainian authors and international partners to spread the word, fight and support our photographers.
From June to December 2022, in 12 countries of the world, we conducted:
24 exhibitions;
8 photo screenings;
11 presentations.
You can read about what was done in the spring here and here, and below we talk about some of the most important events of the last six months.
COOPERATION WITH RÉSEAU DIAGONAL
The two-year Stand with Ukraine program, led by the Diagonal network in partnership with Odesa Photo Days and with the support of the French Ministry of Culture and the French Institute, continues. From April 29, 2022, to the end of 2023, together we implement a series of exhibitions and meetings that highlight the Ukrainian art and photography scene. The first events of the program were covered earlier, and this fall it was possible to hold:
The Photaumnales festival, Beauvais, Haut de France, France
5 open air exhibitions by Elena Subach, Igor Efimov, Viacheslav Poliakov, Yulia Chervinska, Anna Pylypyuk & Volodymyr Shypotilnikov are on view till 31st of December, 2022.
Solo Exhibition of Oksana Parafeniuk "Ukraine 2022. Before and During the War", has been on view from October 13 to November 18 at Centre Méditerranéen de la Photographie, Bastia, Corsica, France
Group exhibition "Foreboding Landscape", LA CHAMBRE, Strasbourg, France
19 novembre 2022 → 29 janvier 2023. Artists: Viacheslav Poliakov, Taras Bychko, Nazar Furyk, Oleksandr Navrotskyi, Alina Smutko, Xenia Petrovska, Valerii Veduta, Polina Polikarpova, Olia Koval, Mykhaylo Palinchak, Vitaliy Galanzha, Shilo Group (Sergiy Lebedynskyy & Vladyslav Krasnoshchok), Anna Pylypyuk, Volodymyr Shypotilnykov, Elena Subach Curator: Kateryna Radchenko.
Talk with Kateryna Radchenko, Eric Vazzoler, Guillaume Chauvin in LA CHAMBRE, Strasbourg, France
Female Ukrainian Photographers screening took place near Paris at Centre Photographique d'Ile-de-France CPIF on the 8th of December.
FOTOFESTIWAL LODZ
In June, Odesa Photo Days Festival was invited by Fotofestiwal Lodz to the guest program to show Ukrainian photography, created both before and after the full-scale war started. Kateryna Radchenko curated The Foreboding Landscape group exhibition and The Thin Line photo screening. More details about these activities you can find here.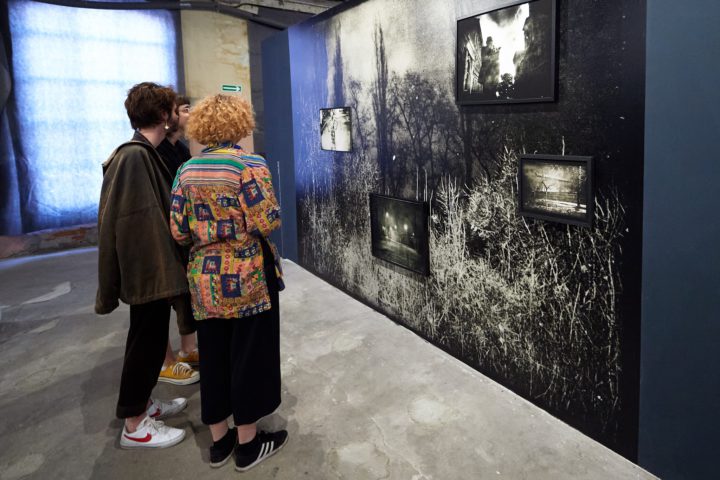 RENCONTRES D'ARLES
"With a Chance of Precipitation" photo screening curated by Kateryna Radchenko took place in the frame of the opening week of Rencontres d'Arles, the international photo festival in Arles, France. The photo screening also has been selected to be part of the Best Of, Night of the Year 2022 programme. More info about our event in Arles you can find here.
GROUP EXHIBITION AT DEICHTORHALLEN HAMBURG
The group exhibition "The New Abnormal" has been held from the 2nd of September till the 6th of November, 2022 at PHOXXI, the temporary House of Photography of Deichtorhallen Hamburg. It is a cooperation with Odesa Photo Days Festival under the direction of Kateryna Radchenko.
The exhibition showed a new form of life during the war, the processes of adaptation in the social and public domain, the transformation of usual rules of conduct and daily routines, and the combination of emotional states of fear, anger, and joy.
These stories have been recorded during the war, in the years 2018 – 2022. They tell about Crimean Tatars adjusting to life under occupation and the residents of Kyiv and Kharkiv hunkering down in subway stations during bombardments. These are visual diaries about their authors' experiences, as well as documentation of the destroyed towns.
The exhibition presented the works of 12 Ukrainian artists: Alexander Chekmenev, Daniil Russov, Vladyslav Krasnoshchok, Elena Subach, Alina Smutko, Nazar Furyk, Oksana Parafeniuk, Pavlo Dorogoy, Mila Teshayeva, Mykhailo Palinchak, Lisa Bukreyeva, and Sasha Kurmaz.
Curators: Kateryna Radchenko, Ingo Taubhorn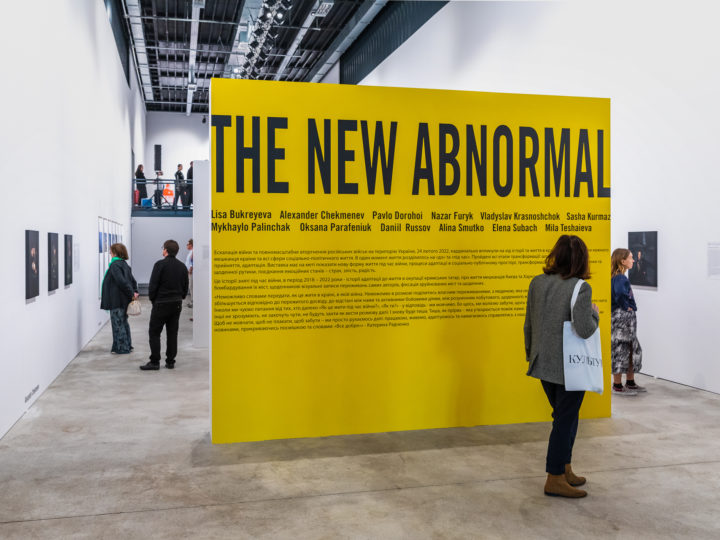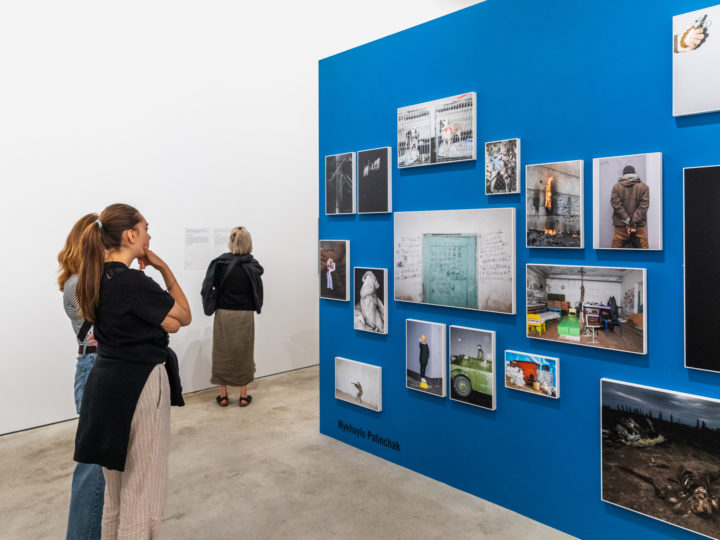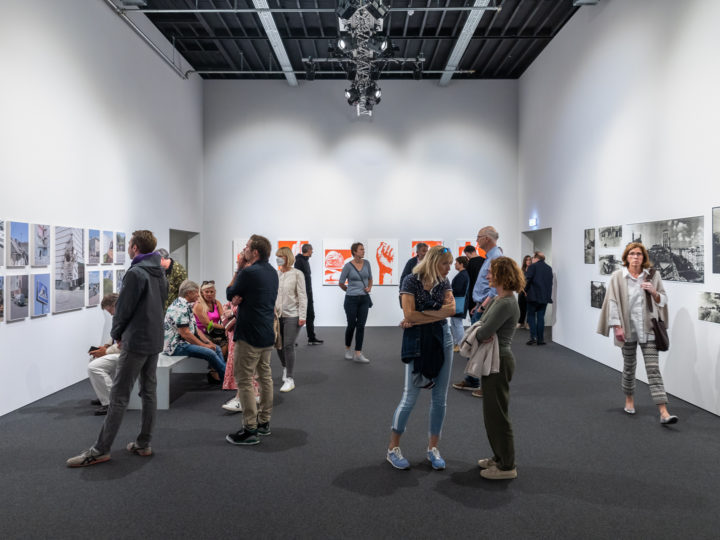 HISTORY OF UKRAINIAN STRUGGLE AND PHOTOGRAPHY — IN THE NETHERLANDS
The group exhibition called "Ukraine. The Path to Freedom" are held in Groningen, The Netherlands, till the 22nd of January, 2022. Curators Kateryna Radchenko and Wim Melis have built a broad narrative of the struggle for freedom through the prism of the history of Ukrainian photography over the past 70 years.
The show consists of four parts, corresponding to four recent historical periods and offers the works of several generations of Ukrainian authors. It shows how photography acts on multiple social levels: as a method of recording changes, as a form of protest, as a personal story, as a reflection on events, and as a political statement.
Work from the following photographers can be seen during the exhibition: Alexander Chekmenev, Andrii Dostliev & Lia Dostlieva, Andriy Lomakin, Boris Mikhailov, Dmytro Kozatskyi, Elena Subach, Evgeniy Pavlov, Kirill Golovchenko, Lisa Bukreyeva, Maxim Dondyuk, Mila Teshaieva, Mstyslav Chernov, Mykhaylo Palinchak, Mykola Ridnyi, Oksana Parafeniuk, Oleksandr Suprun, Paraska Plytka-Horytsvit, Rita Ostrovska, Roman Khimei & Yarema Malashchuk, Sasha Kurmaz, Valeriy Miloserdov, Viacheslav Poliakov, Viktor & Sergiy Kochetov, Sergiy Lebedynskyy and Vladyslav Krasnoshchok.
This exhibition is a coproduction between Noorderlicht and Foundation for Old Groningen Churches, in cooperation with Odesa Photo Days Festival and The Information Front newspaper.
The Information Front, Volume 2, became a kind of catalog for the exhibition. The newspaper was founded in 2022 by Kateryna Radchenko, Canadian photographer Donald Weber and British photographer Christopher Nunn. Read more about the first edition of the newspaper in this news.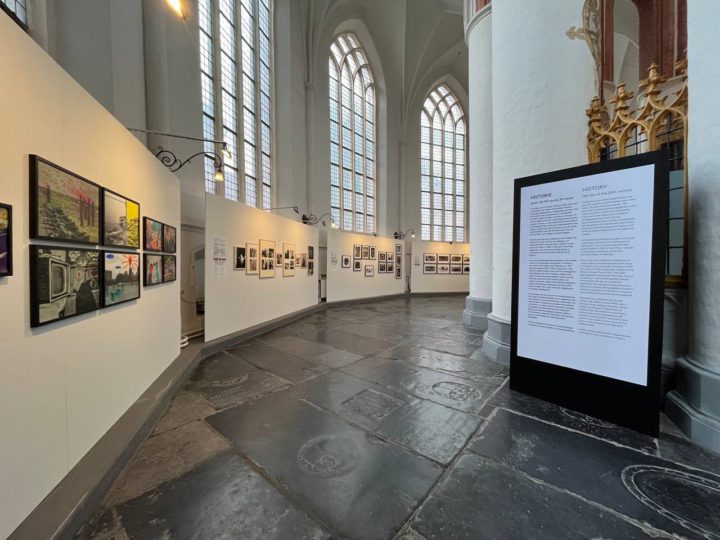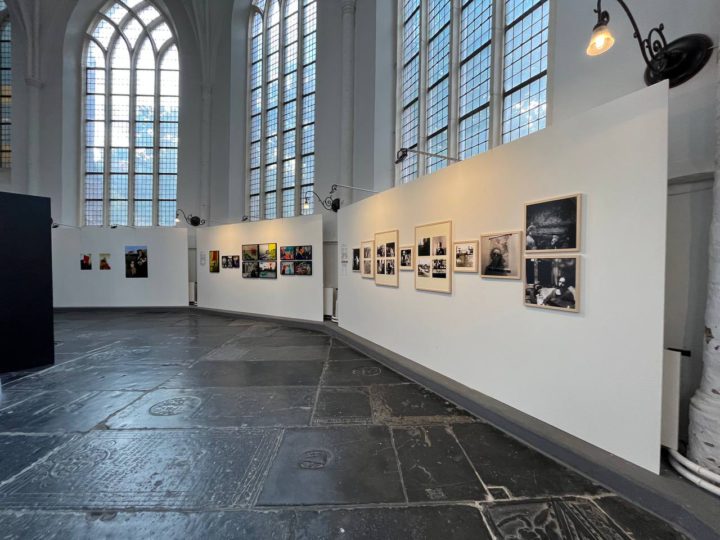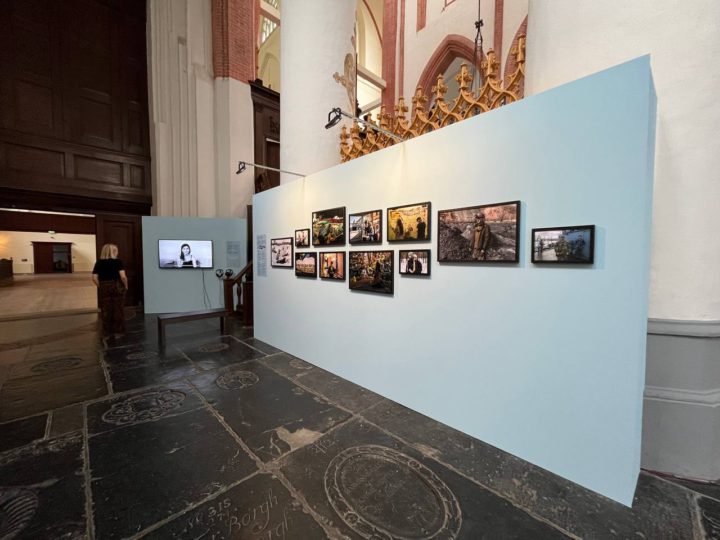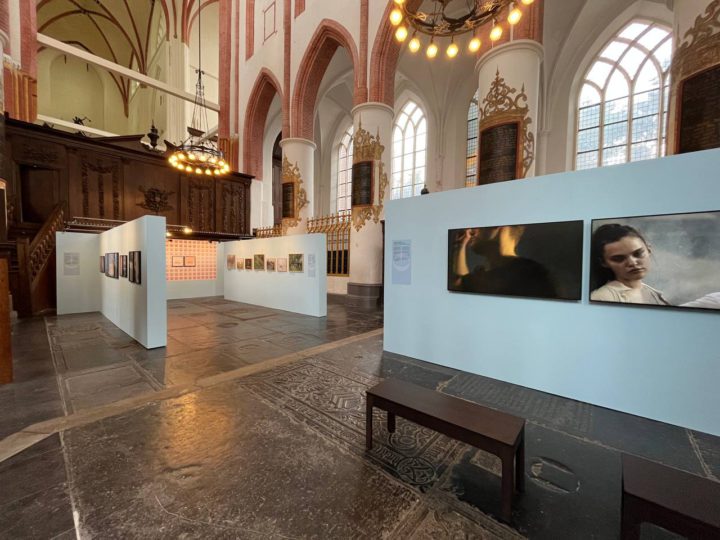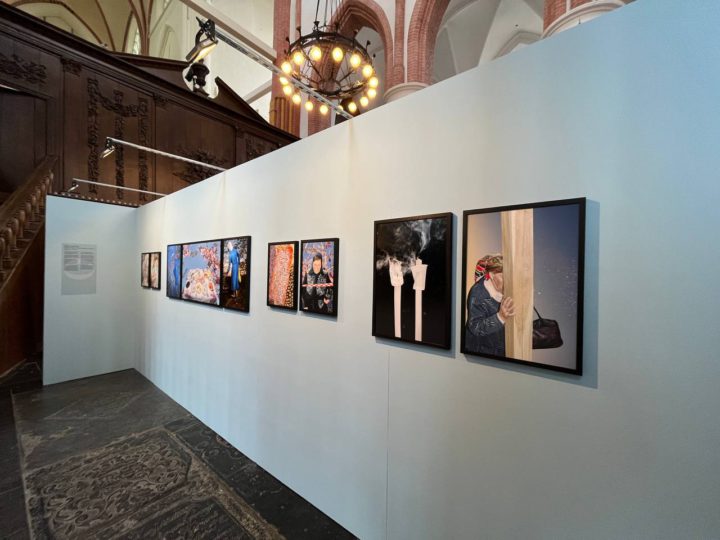 PHOTO BOOKS
In October and November, Odesa Photo Days presented Ukrainian photobooks at two major European events — Photo Book Week in Aarhus, Denmark, and Polycopies, France. We thank the international community for the intense interest in Ukrainian photo books and the sold outs at both events.
MENTORING PROGRAMME FOR YOUNG PHOTOGRAPHERS
​​Also in the fall, with the support of USAID, we implemented a mentoring program on photographic storytelling for young Ukrainian photographers, and we are currently preparing to present its results. The works of three program participants have already been shown at a pop-up exhibition during the Un weekend al Est festival in Paris at the Delpire & Co. bookstore-gallery.
We thank all our partners in different parts of the world for their support of Ukraine and genuine interest in Ukrainian photography. We already have events planned for 2023, so stay in touch.