Odesa Photo Days Festival goes online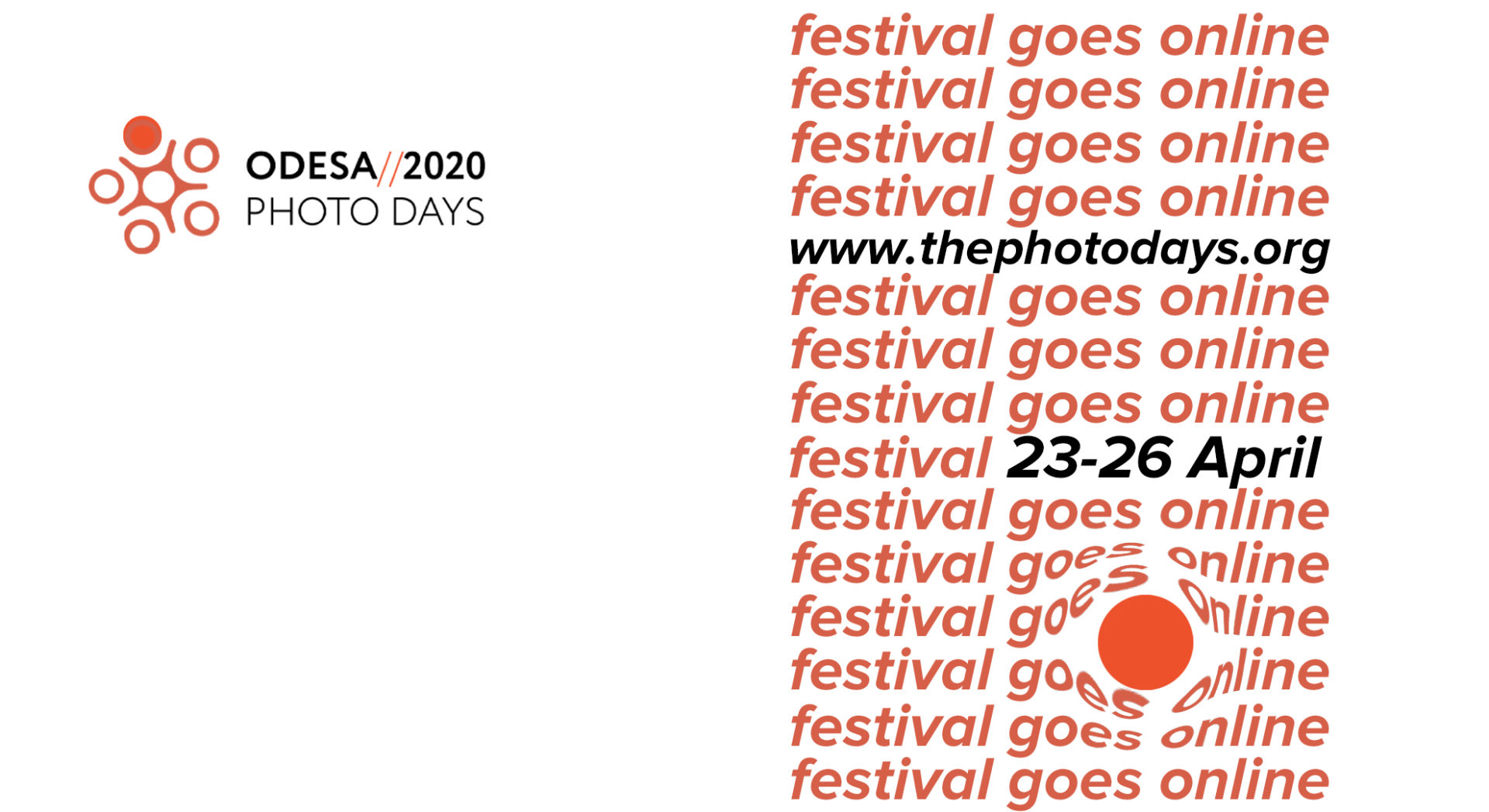 We have already announced the results of two open calls and the most of the program we have prepared for Odesa Photo Days 2020. Now we are talking about how our plans have changed due to the pandemic and the severe quarantine implemented in Ukraine and some other European countries indefinitely.
Unfortunately, we cannot completely move the festival to other dates due to the unpredictability of the situation and the complex logistics of all participants and locations.
Therefore, we will hold some of the events online on April 23-26, 2020. Leading European curators and photographers will give lectures on how photography changes in an epidemic and border closure. We will also show two photo shows online — finalists of the Future Photo Days 2020 competition and participants of the long list of international open call.
Traditionally, the photo screenings program includes slideshows of the finalists of the All-Ukrainian Future Photo Days Contest. This year it will be 18 series shot by teenagers in different parts of Ukraine.
This year we also decided to present some of the authors from the long list of «Who's Next to You» international open call. The international jury was faced with a difficult choice, and some series lost by literally one or two points before the final exposition within the main exhibition of the festival. We consider it important to show 11 such projects in the evening photo screening.
The rest of the photo screenings that were specially prepared for Odesa Photo Days by our partners from all over the world, we have to carry over to next year. The good news – the festival will be held next year.
All exhibitions — the main exposition "Who's Next to You", a retrospective of Lithuanian photography "Heavy Black Snow", the exhibition project "Notes on Space" and the exhibition "Zapping the Archive" — will be held within a year as soon as possible. We are grateful to our partner locations and international partners for their support and understanding.
We will announce a detailed schedule of online events next week, and new exhibitions' dates will be announced shortly. Stay tuned and stay healthy!